Kumbhani is accused of running a 722 million Ponzi scheme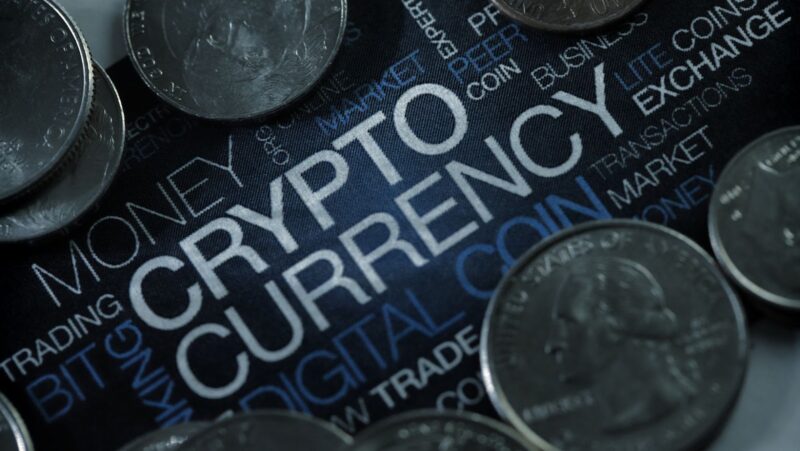 Satish Kumbhani, the founder of the now-defunct cryptocurrency lending platform BitConnect, has been accused of running a $722 million Ponzi scheme by the U.S. Securities and Exchange Commission (SEC). While Kumbhani has reportedly gone into hiding, the SEC has opened an investigation looking into the firm's activities and the financial schemes it was involved in.
In this article, we will provide an overview of the different elements of the investigation into BitConnect and the accusations against Kumbhani.
BitConnect's indicted founder Satish Kumbhani has disappeared, SEC says
BitConnect was founded in 2016 with Satish Kumbhani as its director and chief financial officer. The company operated a platform that offered a cryptocurrency exchange, wallet services, and a lending program. Customers used the platform to buy, sell, and trade cryptocurrencies like Bitcoin, to store them in the company's proprietary digital wallets, and to loan their funds for interest payments.
However, in January 2018, the U.S. Securities Exchange Commission (SEC) issued an emergency asset freeze against BitConnect due to allegations of running an unregulated $722 million Ponzi scheme. The agency accused BitConnect of deceiving customers by falsely claiming high returns were generated through "trading bots" that BitConnect claimed were algorithmic programs tied to its native cryptocurrency. The SEC charged nine individuals in its complaint including Kumbhani who disappeared shortly after that.
Overview of Kumbhani's alleged Ponzi scheme
Satish Kumbhani, the founder of BitConnect and the alleged perpetrator of a large-scale Ponzi scheme, reportedly disappeared this week. Reports suggest that Kumbhani is on the run after he was accused of running a $722 million scheme over three years.
Kumbhani started BitConnect in 2016 as an online platform that connected investors. The platform allowed users to use Bitcoin and other cryptocurrencies to invest in its "stability fund". The firm also offered investors long and short trades on different assets, earning them high returns if they could time the market correctly.
However, in January 2018 it was alleged that the company's practices were illegal and had been running a massive Ponzi scheme. It was revealed that more than 90% of BitConnect's investment activity involved no actual trading or investing and instead relied upon investor recruitment for its profits.
The US Securities Exchange Commission (SEC) has charged Kumbhani with operating an unregistered securities offering, illegally selling security-based swaps without registering with the SEC, and using fraudulent solicitations to raise funds from investors for purported investments in various cryptocurrency options.
Kumbhani has yet to be arrested on any related charges but regulators are continuing their investigations into his activities and those associated with him. He is rumoured to have fled India before charges were filed against him and his current whereabouts remain unknown.
Kumbhani's Alleged Involvement
Satish Kumbhani, the founder of the BitConnect crypto-currency platform, has accused the U.S. Securities and Exchange Commission (SEC) of running a $722 million Ponzi scheme that promised investors high returns for their investments.
Kumbhani allegedly allowed them to receive up to 40 percent per month by investing in the scheme. Still, the returns were only obtained by investors who reinvested their initial capital from earlier investors.
SEC's accusations against Kumbhani
The U.S. Securities and Exchange Commission (SEC) has accused Satish Kumbhani, the founder of the now-defunct cryptocurrency investment giant BitConnect of running a $722 million Ponzi scheme. The SEC has brought charges against Kumbhani for his role in orchestrating a fraudulent scheme involving the company's wide-reaching and problematic lending program.
Kumbhani is accused of selling unregistered securities and engaging in a fraudulent scheme to bring in many investors who would invest in the platform through cryptocurrencies including Bitcoin, Ethereum, and Litecoin. In addition, he is alleged to have used deceptive tactics to encourage people to invest in BitConnect's cryptocurrency investments, falsely promising that their money will earn high returns over short periods with low risk.
In its complaint against Kumbhani and two other alleged co-conspirators, Suresh Goravarapu and Divyesh Darji, the SEC alleges that they were running a massive Ponzi scheme with more than 200 thousand investors from around the world investing money into BitConnect's derivatives trading platform (Loan) during 2017. They are alleged to have used investor money for their benefit as well as for transferring illicit funds out of India where most of the investors reside.
Since these charges were announced in 2018, however, many speculate that Mr Kumbhani has disappeared; he has avoided appearing before authorities multiple times over many months now as police investigations continue around him to locate him and secure his appearance before justice so that further legal proceedings can take place concerning this matter.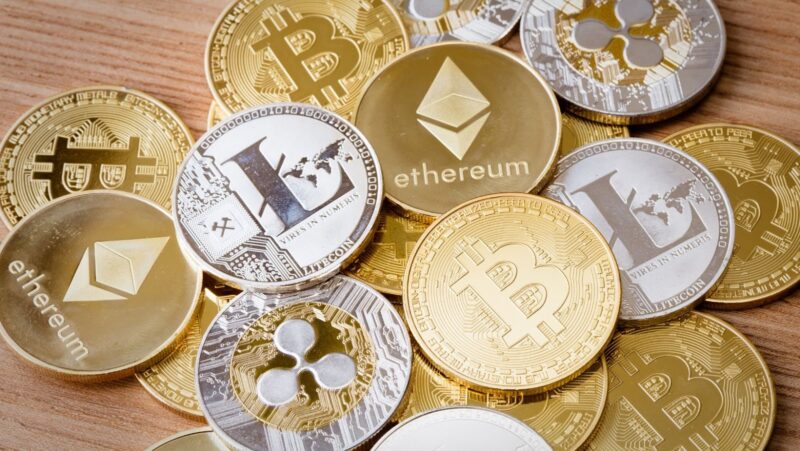 Kumbhani's involvement in the scheme
Satish Kumbhani, the founder of BitConnect, has been accused of running a multi-million dollar Ponzi scheme. According to allegations by the US Securities and Exchange Commission (SEC), Kumbhani's scheme resulted in losses of more than 722 million dollars.
Kumbhani was named in a lawsuit filed by the SEC in April 2020, accusing him and his company BitConnect of "violating US securities laws and leading a worldwide fraud targeting investors attracted to digital token investments via websites such as BitConnect". The SEC alleged that Kumbhani and his co-conspirators had operated an unregistered securities transaction platform using profits from earlier investors with promises of large returns from investments made through their platform.
Kumbhani's role in this scheme remains unclear, however it is understood that he was the key figure behind it; leading the charge for recruiting and managing investors. He is also thought to have been largely responsible for enticing new customers to inject money into his project by touting quick, easy returns; which was later proven false.
Kumbhani's involvement in the alleged $722 million Ponzi scheme has landed him in serious legal trouble. In December 2020, he was indicted on charges including one count of conspiracy to commit wire fraud, securities fraud and money laundering, and violations of mail fraud statutes. To date, Kumbhani remains at large with no clear indication as to his whereabouts or future plans given his current legal predicament.
Impact of Kumbhani's Alleged Scheme
Satish Kumbhani, the founder of BitConnect, has been accused of running a $722 million Ponzi scheme. This alleged scheme has had far-reaching implications on the crypto markets and individuals who invested in BitConnect.
In this article, we will look at the impact of Kumbhani's alleged scheme and how his disappearance has further complicated the situation.
Victims of the scheme
Satish Kumbhani is accused of running a multi-level Ponzi scheme through a platform called BitConnect (BCC) from 2017 to 2018. A US Securities and Exchange Commission complaint alleged that the scheme raised $722 million from investors worldwide who believed their funds were being invested in cryptocurrency trading.
The scheme fell apart when regulators clamped down on it, leading to financial losses for many investors. It is estimated that as many as 250,000 people worldwide may have been affected by the alleged fraud. Most victims were retail investors in India, Vietnam, and Thailand.
Some of the most well-known victims are celebrity cryptocurrency influencers who had promoted the scheme – using their fame to draw unsuspecting suckers into its web—and whose reputations were tarnished when the alleged pyramid scheme unravelled in 2018. Victims also included those who loaned money to BCC too early or late, suffered losses incurred from currency exchange rate fluctuations, or were unable to return their investments due to technical problems or fraud accusations.
The SEC has also requested payment for unspecified damages for those that lost money due to Kumbhani's alleged fraudulent activities—prompting class action lawsuits against him and his associates for return of investment funds and damages for losses incurred due to BCC's failure. However, Kumbhani has not been located or apprehended despite numerous attempts by law enforcement authorities worldwide, leaving victims with little hope of seeing their money again soon.
Financial losses incurred
Satish Kumbhani (Kumbhani) is the alleged founder of BitConnect and is suspected to have run a $722 million Ponzi scheme. Thousands of scheme victims are likely to have suffered substantial financial losses due to the scam.
Investors in cryptocurrency platforms like BitConnect and its associated companies—BitConnect International PLC, BitConnect Ltd, and BitConnect Trading Limited—were promised significant returns on their investments. Unfortunately, instead of making profits as promised, investors have come forward with allegations that they were deceived and scammed out of their money.
Those affected by Kumbhani's alleged scheme face a difficult road ahead. Not only must they try to make back the funds they lost in Kumbhani's scheme but may also need help navigating legal matters or filing complaints with government agencies like the United States Securities and Exchange Commission (SEC). The SEC has noticed the growing number of investors coming forward with claims against Kumbhani and has started investigating him as well as other key players in his company's operations.
At this time, it is unclear how long it will take to determine who is responsible for the financial losses incurred by those who were scammed or how much money can be recovered for those affected. Therefore, it may be some time before victims see any restitution for what was taken from them via Kumbhani's alleged Ponzi scheme.
Kumbhani's Disappearance
Satish Kumbhani, the founder of BitConnect, has been accused of running a massive $722 million Ponzi scheme. Recently, it has been reported that Kumbhani has disappeared. While the exact reasons for his disappearance remain unknown, the SEC has taken legal action against him.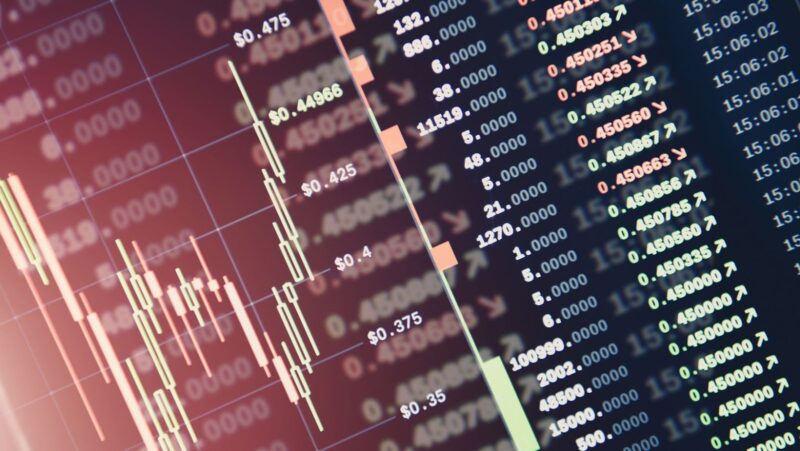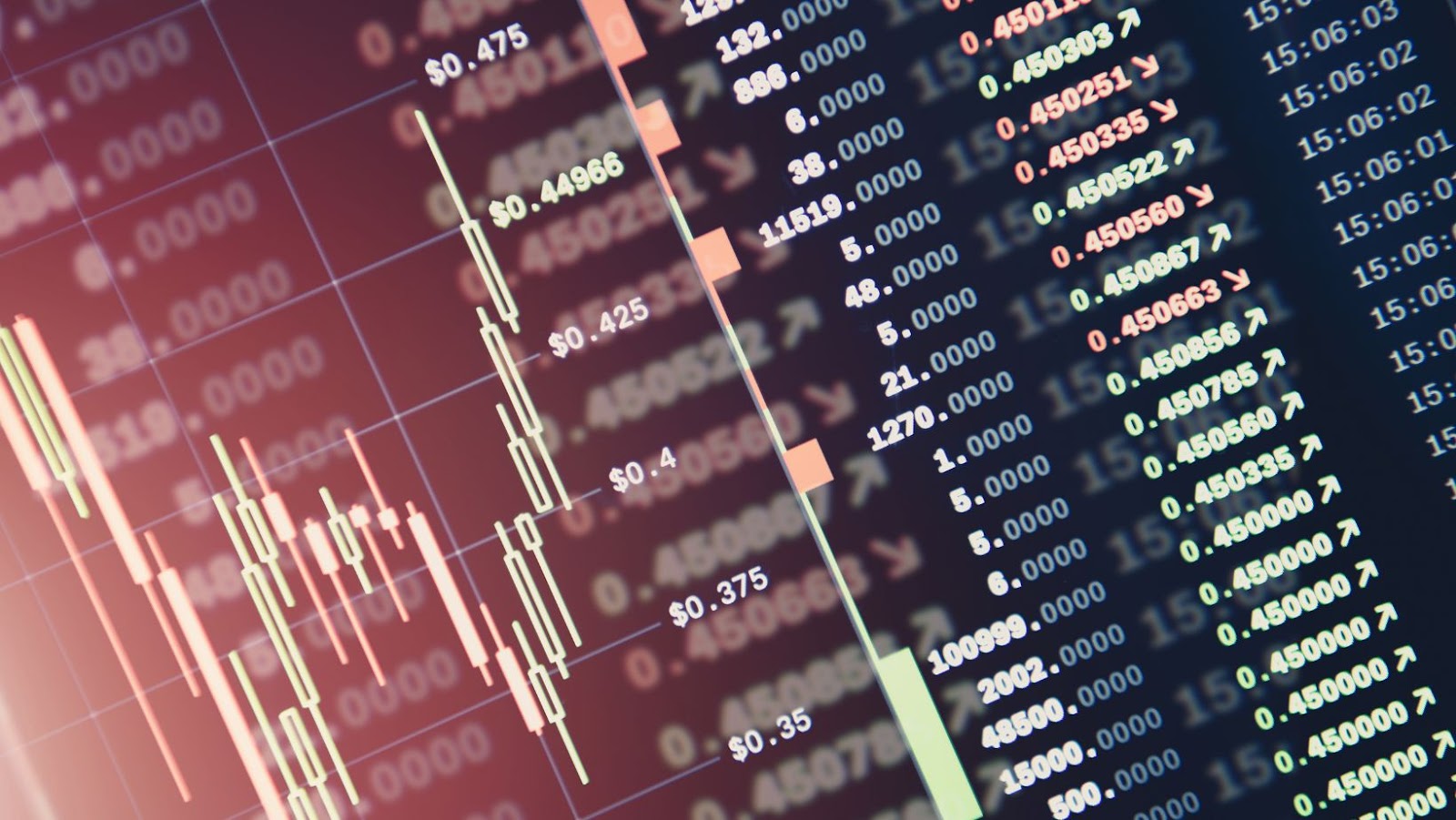 In the following paragraphs, we will discuss the details of Kumbhani's disappearance.
Kumbhani's whereabouts
Satish Kumbhani, the Indian entrepreneur and self-proclaimed CEO of BitConnect, is accused of running a $722 million Ponzi scheme. According to the U.S. Securities and Exchange Commission (SEC), Kumbhani has vanished after being indicted in August 2020 under several criminal charges, including wire fraud and selling unregistered securities.
Since his disappearance, authorities have been working hard to locate Kumbhani but their attempts have been fruitless. As a result, speculation has risen over his possible whereabouts, possibly related to the rising Bitcoin price in the weeks following his indictment. He allegedly invested all of his resources in cryptocurrency before disappearing.
The SEC believes that Kumbhani was actively trading Bitcoin during this period and removed a large amount from trading platforms shortly before vanishing. The Indian central bank has warned citizens against investing by following "dealers" or "agents" like him. Some sources suggest that he could have shifted to another country or still be present within India.
With no credible leads, it seems unlikely that anyone will be able to establish the whereabouts of Kumbhani anytime soon; however, Indian law enforcement agencies are actively engaged in tracking him down with all available resources because they firmly believe it is their responsibility to protect investors from such misdeeds involving cryptocurrency.
Speculations about his disappearance
The abrupt disappearance of BitConnect's indicted founder Satish Kumbhani has spurred a wave of speculation. Since he has been accused of running a $722 million Ponzi scheme, authorities believe that Kumbhani may have fled the U.S. and moved to India, his country of origin.
The Securities and Exchange Commission (SEC) and the Commodity Futures Trading Commission (CFTC) accused the man in April 2019 of operating a massive international crypto Ponzi scheme. After it was revealed that he had used cryptocurrency called "Bitconnect coins" to lure people into investing in his fraud, the SEC launched an investigation into what they called an "Internet-based pyramid scheme." Investigators believe that Kumbhani illegally raised $722 million from investors as part of this cash-grabbing game.
Kumbhani disappeared so suddenly, without leaving a trace for authorities to follow. Suspicions about whether he left on his own or was forced away by accomplices ran wild in the public sphere after he was gone with little immediate evidence from either side that seemed to explain his whereabouts beyond theories concerning potential flight from justice or abduction by nefarious figures affiliated with BitConnect who may have wanted to keep him silent about their past activities as co-conspirators in any fraudulent action or misdeeds connected with Kumbhani's alleged scam network activities. Additionally, speculation abounds between how much money he could move abroad – if any – with some asserting that it may have been all accounted for before investigators seized remaining funds associated with publicly known addresses tied directly to the alleged scam network orchestrated by Kumbhani. In contrast, others think this is impossible and imply that far more money remains hidden in offshore accounts still unreachable by law enforcement entities worldwide investigating BitConnect's seedy activities on behalf of consumers duped into trusting a supposed cryptocurrency enterprise which turned out (red flags having been missed) not only dubious but patently criminal itself as well…
Satish Kumbhani, the founder of BitConnect, has been accused of running a $722 million Ponzi scheme, and the Securities and Exchange Commission (SEC) has recently announced the founder has disappeared. This case serves as an important reminder for everyone to be aware of scams such as these, and to ensure their investments are secure.
This article will conclude with a look at what happened in the case and the lessons learned from it.
Summary of the case
Satish Kumbhani, the founder of the now defunct BitConnect project and its related cryptocurrency, is facing multiple charges from U.S. regulators and law enforcement agencies, accused of running a $722 million Ponzi scheme.
The U.S. Securities and Exchange Commission (SEC) first charged Kumbhani with his partner, Divyesh Darji, as early as January 2020 in connection to the BitConnect scheme. The SEC alleged that BitConnect had illegally sold unregistered securities to more than two million investors globally over two years between 2016-2018 while promising returns up to 40% monthly.
The SEC also alleged that Kumbhani was engaged in insider trading with investor funds involving BitConnect's tokens and other cryptocurrencies including Bitcoin, Ethereum, Litecoin and Ripple. In addition to these charges, Kumbhani is also facing criminal charges brought by the Department of Justice (DOJ). The DOJ has accused Kumbhani of running a fraudulent enterprise and making false statements to lure investors into investing in BitConnect's projects.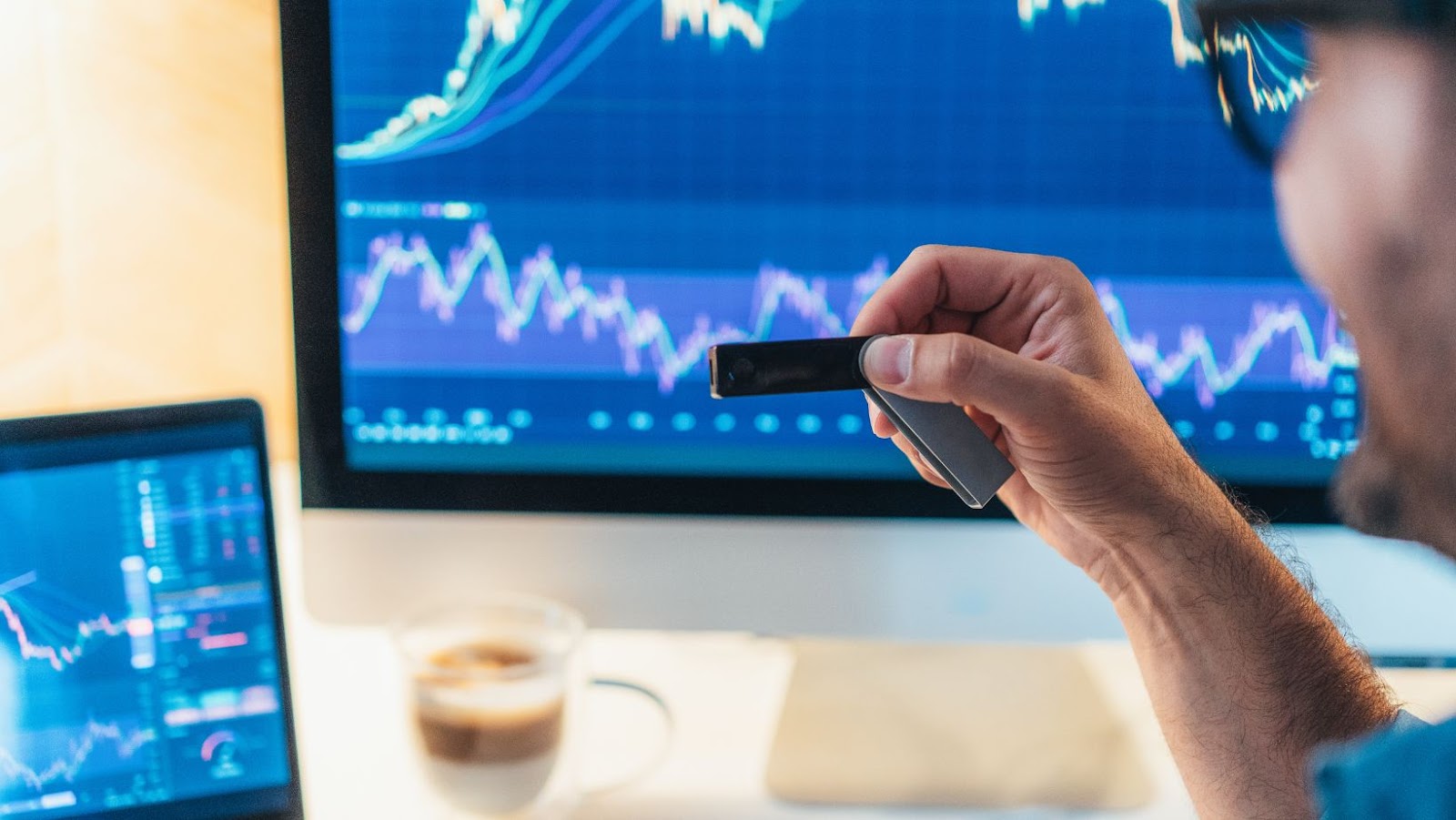 Kumbhani had previously been ordered by the court to turn over his assets for seizure but has since gone missing after failing to comply with court orders; he has not been seen since March 2020 when he left India for unknown reasons.
Potential outcomes of the case
The SEC's charges against Satish Kumbhani and his alleged partners in the multi-level marketing venture BitConnect are serious. Potential consequences for being convicted of running a Ponzi scheme could be severe.
If found guilty, Kumbhani may face jail time for the crimes. He may also be ordered to pay hefty fines to make restitution to affected investors. Furthermore, he could be barred from participating in the securities industry and prohibited from serving as a director or officer of any publicly traded company.
The SEC has been attempting to contact Kumbhani since they brought the charges against him but it appears he has since cut off all communication. As a result, his exact whereabouts remain unknown now; however, even if he never resurfaces, the case will still advance through legal proceedings without him.
Ultimately, only time will tell how this case plays out; however one thing is certain: no matter what sentence is handed down about these criminal Ponzi scheme allegations, any victim of fraud must get compensated for their losses and justice is served accordingly.