NBA SuperCard Basketball Game Review & How To Get For Mobile & PC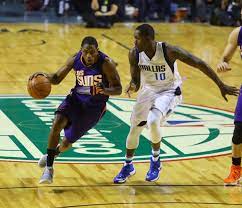 In the last few years, there's been a resurgence of electronic sports video games. And if you're a fan of the NBA, this one is definitely for you.   The game is called NBA SuperCard , and it is a hybrid between a traditional card game and a video-game. It is a card game in which you collect all-time greats from the NBA in a super-team.
The NBA SuperCard Basketball Game is a must-have for any basketball fan, and now you can find it on the Play Store and the App Store. Read on to learn how to get the game, and read our full review.
The following blog post is a review of the recently released basketball video game named NBA SuperCard Basketball Game. In this review, we will show you what the game is, how to get it, and what you can expect from it. We will also let you know how to play the game on your smartphone and computer.
NBA SuperCard: Basketball Card Battle is a fun card game in which you may see the most spectacular battles between the old legends and the young superstars of the world's most famous basketball league. In this fantastic journey, your goal will be to win first place by strengthening your deck of cards, where only the best will be allowed to play.
You'll be able to gather all sorts of superstars in this fascinating journey, from the sport's great legends to the young and promising generations of men's and women's basketball leagues. To compete, all you have to do is build the ideal deck by combining players from both categories; upgrade the cards to get tremendous benefits and new powers.
The game principles are straightforward: at the start of each round, each player selects which card he wants to play and use to attack and defend. Once both players have made their selections, they will play an epic game in which you may see classic battles between retired stars or never-before-seen fights in the NBA or WNBA. The cards will be tossed on the court of play, and depending on the statistics, they will gain possession of the ball; select your moves carefully or you will not be able to block your opponents' spectacular dunks.
You'll be able to take control of hundreds of cards, develop them, and create dozens of decks depending on your plans in this collectable game. Practice your moves in practice mode and make sure you know your players well before putting them on the pitch. With NBA SuperCard: Basketball Card Battle, you may challenge other players and experience epic confrontations, where weekly events will keep you engrossed for hours. From the comfort of your own home, relive the greatest moments of NBA greatness.
See more: تدوير الزجاجة For PC (Windows & MAC) .
Details about the Basketball SuperCard Game in the NBA
| | |
| --- | --- |
| Name: | NBA SuperCard Basketball Game |
| Developers: | 2K, Inc. |
| Category: | Sports |
| Score: | 4.2/5 |
| Version: | 4.5.0.6282819 |
| Updated: | 28th of July, 2021 |
| Total Score: | 6,303 |
| Downloads: | 500,000+ |
| URL for Google Play: | |
| Version of Android required: | 5.0 and above |
Today, we'll show you what we've got. How to Download and Install Sports NBA SuperCard Basketball Game for PC on any OS including Windows and MAC, however, if you are interested in other applications, check our site about pps on PC and choose your favorite ones, without further ado, let us proceed.
PC (Windows / MAC) NBA SuperCard Basketball Game
Choose an Android Emulator for PC from the list we've given and install it.
Open the Google Play Store in the Emulator you just installed.
Now go to the Play Store and look for "NBA SuperCard Basketball Game."
Install the game and go to the emulator's app drawer or all applications.
To play, click the NBA SuperCard Basketball Game icon and follow the on-screen instructions.
NBA SuperCard Basketball Game APK may also be downloaded and installed using the BlueStacks Android emulator.
You can also install NBA SuperCard Basketball Game for PC using alternative emulators.
That's All for the guide on NBA SuperCard Basketball Game For PC (Windows & MAC), follow our Blog on social media for more Creative and juicy Apps and Games. For Android and iOS please follow the links below to Download the Apps on respective OS.
Here at Sentback, we're all about giving kids a chance to do sports and live their dreams. That's why we decided to review the latest basketball arcade/mobile app from Over-the-Top Games, NBA SuperCard.. Read more about nba supercard game and let us know what you think.
Related Tags
This article broadly covered the following related topics:
nba supercard card rankings
nba supercard release date
nba supercard qr codes
nba supercard qr codes 2021
nba supercard card list