How to Train a Hero Amiibo for Smash Ultimate Success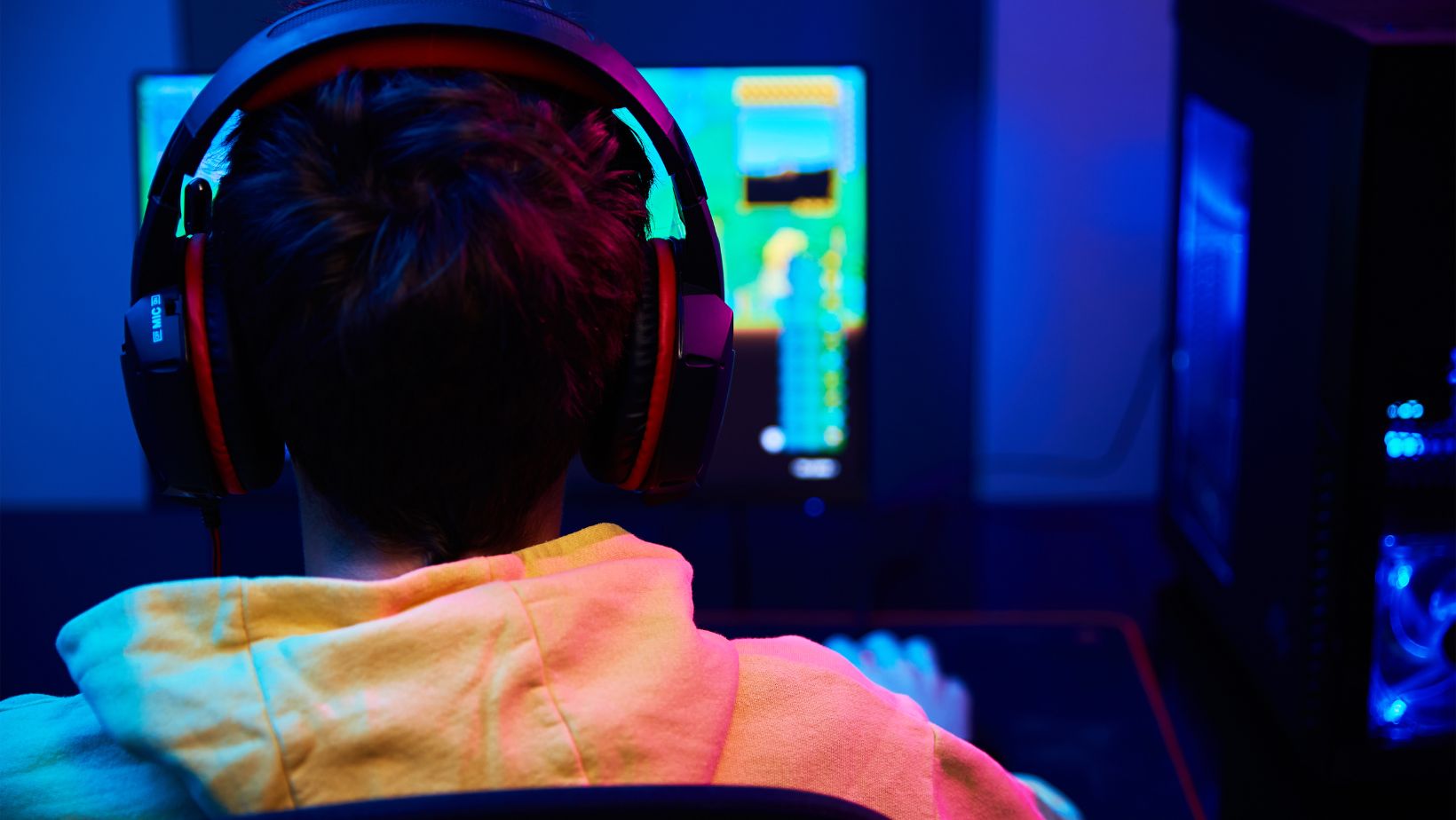 Looking to up your Smash Ultimate game with an Amiibo? Here's a guide on how to train a Hero Amiibo for success!
Introduction to Hero Amiibo
Hello there, and welcome to the world of Hero amiibo training. In the universe of Super Smash Bros. Ultimate, Hero from Dragon Quest XI is a popular character, with many competitive players using him as their primary or secondary fighter in competitions. Training your Hero amiibo is the first step in realizing his full potential.
This guide's goal is to introduce you to Hero amiibos and how they're utilized in Super Smash Bros. Ultimate tournaments. We'll go through the fundamentals of:
Configuring your Hero amiibo
Training it properly
Incorporating it into your tournament setup
Finally, we'll provide some pointers to help you get started with your Hero amiibo training adventure on the right foot. Thank you for taking the time to learn about Hero Amiibos; now let's get started.
What is an amiibo?
An amiibo is a figurine that can interact with compatible games by transferring characters into the game and using them as playable characters or, in certain situations, AI Artificial Intelligence allies. Amiibos come in a variety of forms and sizes, but the most common are from Nintendo's Smash Bros series.
Each amiibo may be taught to utilize various methods and even learn by interacting with other players. The Hero Amiibo is one of the most difficult fighters to master, but with the proper training, it has the potential to become one of the strongest amiibos in Super Smash Bros. Ultimate. Hero Amiibos are extremely customizable and may be tailored to the tastes of each player.
Players will have an advantage while utilizing their Hero Amiibo against other opponents if they have a thorough grasp of the game principles:
Understand the game mechanics.
Learn the strengths and weaknesses of each character.
Develop strategies for attacking and defending.
Practice regularly.

What is a Hero amiibo?
A Hero amiibo is a sort of amiibo figurine that was produced as part of the Super Smash Bros. Ultimate series in 2019. These figurines are based on characters from the classic JRPG Dragon Quest, and they provide unique perks that might help players boost their Smash Ultimate performance.
These figures, unlike most other amiibos, can learn and adapt to their opponents' playstyles; making them more suited for the competitive scene than most other amiibo figures. As a result, training a Hero amiibo involves different tactics than training other figures. Players should concentrate on educating their Hero Amiibos to study their opponents' movesets, habits, and strategies; as well as encouraging their Heroes to establish a surprise playstyle by using unique attacks. A Hero Amiibo, with the proper training, may become one of the best fighters in Super Smash Bros. Ultimate.
Pre-Training
Pre-Training is an important phase in getting an Amiibo ready for success in Super Smash Bros. Ultimate (SSBU). Pre-training should not be confused with training since the two require separate techniques and procedures. Pre-training focuses on providing your Amiibo's AI fundamental instructions on how to move and attack, while training focuses on particular builds that you want your Amiibo to perform, such as a glass cannon.
Pre-Training entails teaching your Amiibo broad methods such as:
How to approach an opponent.
How to employ its favourite moves in combat.
How to penalize errors made by opponents.
Some movements are more potent than others so that it can make informed judgments while playing against a human opponent.
Pre-training is critical for preparing your Amiibo for long-term success in SSBU by giving it with the fundamental information it need before beginning the training process.
Setting up the amiibo
Setting up the amiibo for success in Super Smash Bros. Ultimate is critical to ensuring that your hero amiibo reaches its full potential. To begin, be sure to give the amiibo a range of materials and boosts so that it may learn about various techniques such as diverse approaches, counterattacks, and defensive settings.
Furthermore, practicing with the same or a different character at various percentages might assist the hero amiibo learn how to battle and when to effectively employ particular tactics. Finally, make rules before matches so that it may learn from them, such as avoiding utilizing objects or just using one move every round.
With this foundation in place, your hero amiibo will be ready to face any battle.
Setting up the game
The first step in training an Amiibo is to configure the game parameters. This should be done before you begin training your Amiibo, and it may also assist you influence the growth and development of your Amiibo.
To begin, visit the "Rules" option in Smash Ultimate and modify the rules to best fit the sort of Amiibo you want to make. For example, if you want to design a defensive-type character that plays a slower but more strategic game, use rules like Time and Stock Mode to give your Amiibo more opportunity to make smart judgments. Adjust additional variables such as the Final Smash Meter and Difficulty to get the appropriate result for your newly generated hero amiibo.
Choosing the right character
It is critical to choose the correct character to train your Hero Amiibo. Not all characters are suitable for training, and some may have benefits or drawbacks in terms of how they battle in the game. The character you pick should be compatible with your playstyle and capable of learning any talents you want your Hero Amiibo to master.
When choosing a character, consider their particular move sets and power level, since this will help you identify which moves are best for training. Certain characters' attacks lend themselves better to combinations or zoning than others. Furthermore, certain individuals have particular skills that make them better candidates for training than others. For example, the Villager may utilize his Pocket item ability to push opponents from a distance or build up innovative item tactics.
These characteristics should be considered when selecting a character since they may provide your Hero Amiibo an advantage in combat over an opponent that uses the same moveset but lacks these bonuses. Which character is perfect for you will be determined by your own playstyle and the sort of conflict you want to create with your Hero Amiibo.
Training
Training a Hero Amiibo for Smash Ultimate Success is difficult and time-consuming, but with sufficient effort, you can have your hero amiibo ready to battle. The most critical step is to practice against amiibos in the training room. Playing against computer-controlled opponents in matches will teach your Amiibo how to play the game. You may also employ unique techniques or skills that particular characters have as their trademark moves while battling other players online. Your hero amiibo will learn how to utilize its unique attacks or skills more efficiently by playing against a range of opponents.
You should concentrate on teaching your hero amiibo fundamental defensive tactics such as blocking and evading in addition to learning how to utilize its special moves or powers successfully, so it can better protect itself from incoming attacks and become a more effective fighter overall. Your hero amiibo may become an unstoppable force with constant training.
Playing against the amiibo
In Smash Ultimate, playing against the amiibo is a vital element of training it to become a formidable fighter. During matches, the amiibo will observe how you fight and utilize that knowledge to design tactics specific to your playing style.
Players may also strategically feed their amiibo special goods like as recovery items and Smash Balls, which can be obtained by playing against it, accomplishing challenges, or purchasing them from the Amiibo Store. When utilized during combat, the goods will be put in the amiibo's inventory, with each variety having a particular impact on the amiibo. For example, restorative supplies will gradually restore your Hero Amiibo, while Smash Balls will momentarily boost it up and enable it to unleash an ultimate move for longer lengths of time.
Players may train their Hero Amiibos for optimum success in Smash Ultimate matches by frequently feeding them these unlocks goods and enabling them to compete against human opponents.
Teaching the amiibo to fight
Players must take an active part in teaching their amiibo how to fight in order to prepare them for success in Super Smash Bros. Ultimate. Amiibos, unlike human players, cannot learn simply observing how other players play; instead, they must play and be taught particular techniques and tactics.
The easiest approach to educate the amiibo is to play against it often and challenge it with a range of different characters on a regular basis. As a result, the game will notice trends and react appropriately, learning which movements work best against particular opponents.
Players could also try gifting the amiibo "unlockable things" – objects that provide extra advantages or abilities when worn – during a match to improve its performance. By donning these unlocked goods before a fight, the amiibo will learn how to utilize them more effectively in combat and become more effective against challenging opponents. This is particularly important for novice or unskilled Smash Ultimate players who are just getting started.
Adjusting the amiibo's playstyle
After training the amiibo to utilize their moves efficiently, the next stage is to modify their playstyle for greater outcomes in Smash Ultimate. Understanding the amiibo's unique strengths and limitations is critical; Some characters have special skills that allow them to be more successful at specific techniques than others. Bowser's strong throws and King Dedede's multiple defensive choices, for example, make him an excellent defensive fighter, whilst Sonic's speed and agility make him perfect for an aggressive rushdown playstyle.
Trial and error is the greatest approach to fine-tune your amiibo's playstyle. Experiment with several techniques and keep note of the outcomes; this will help you figure out what works best for your personality. You will be able to pick more effective training techniques and better leverage your amiibo's abilities in combat as you get more acquainted with how they play.
Post-Training
After the first "leveling" phase, post-training is the period of training your Hero Amiibo for Smash Ultimate success. During this phase, you will employ strategies such as mirror matches, buffs and debuffs, match-ups, and game types to improve the performance of your character.
The primary purpose of post-training is to bring out the greatest qualities of the character by enhancing their grasp of the game. This may be accomplished by:
Exposing them to challenging matchups and game settings in order to expose them to a broad variety of tactics and help them discover which ones work best for them.
Employing buffs and debuffs like Shells or Reflectors to teach your hero how to adjust on the fly based on their opponent's play style or chosen character.
Guaranteeing that they are always prepared with proper movements in every given circumstance.
Setting up tournaments
Organizing contests for your Hero amiibo might be a fantastic way to increase its abilities. You may help it learn new methods and refine its combat style by giving it frequent practice with varied opponents and levels. Check the regulations of the exact game mode you'll be participating in before organizing a tournament.
When organizing the tournament, be careful to choose the stages that will give your Hero amiibo the best experience. Consider if you want to employ an elimination system or a ranking system based on points or wins. These choices should be established before the competition begins so that everyone participating understands how it works.
Finally, make sure you have enough equipment to conduct and track matches if necessary. It may take some effort to set up a good tournament, but by following these procedures, you can assure maximum Smash Ultimate success for your Hero amiibo.
Joining online communities
Joining online training amiibo groups is a wonderful way to learn more about the metagame and pick up fresh techniques from your peers. Joining an online Smash community allows you to meet other players who are interested in training amiibo and polish your abilities together.
You can also exchange Smash Ultimate tips, techniques, and strategies with others in the community, which is vital if you want to take your amiibo to the top of the leaderboards. You may also ask questions regarding tactics and characters, as well as obtain comments on how your own hero amiibo is doing, by joining a dedicated Smash Ultimate chat or forum.
With these materials at your disposal, you'll be able to swiftly become an experienced Amiibo trainer.
Keeping the amiibo updated
It is critical to maintain a hero amiibo's AI up to speed with new tactics, movesets, and other techniques while training them. If a hero amiibo is not constantly trained, the AI will get stale and the character may lose effectiveness. As a result, it's critical to keep your hero amiibo's AI up to date.
This may be accomplished by:
Competing in VS Mode against other players and CPU opponents to learn from various playstyles.
Utilizing the 'Replays' function to retrieve stored game information from previous battles where your heroes performed best in order to devise fresh tactics for them.
Subscribing to Nintendo Direct's daily Smash Tips, which give useful information on forthcoming downloadable fighters or tournaments.
You can maintain the hero amiibo's AI up to date and robust by applying these ways on a regular basis.
Conclusion
Training a Smash Ultimate hero Amiibo takes a long time and demands a lot of care and attention. You can give your amiibo the greatest chance of winning by knowing the ideas of amiibo playstyle, stat distribution, growth, mini-games, and bonus effects. Your hero amiibo may become a wonderful complement to your Ultimate repertoire with persistent training and match play.
You can guarantee that your hero amiibo is well-equipped to face any opponent by concentrating on correct training techniques while also paying attention to other things like eating and sleeping. Above all, remember to have fun. The purpose of playing Amiibo is to create a personal link between yourself and your amiibo, not merely to gain triumphs.