How to Train a Link Amiibo for Smash Ultimate Success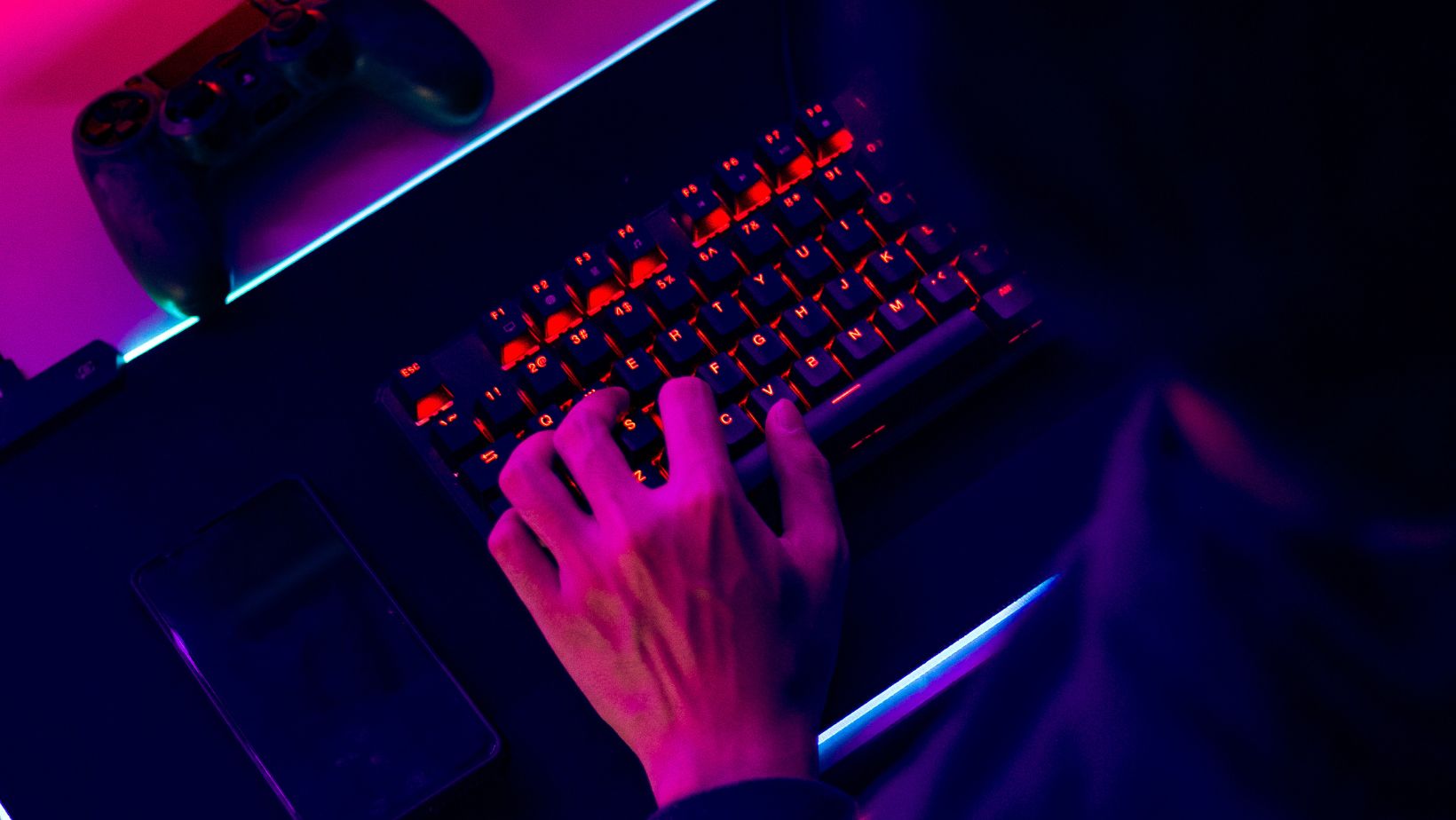 Learn how to train your Link Amiibo to be the best fighter in Super Smash Bros. Ultimate by following these simple tips and tricks!
Introduction
In the Smash Bros. Ultimate series, Link Amiibo are interactive figurines that can be taught to become great fighters. These figurines may become extraordinarily powerful warriors and even win big events with proper training and care.
The key to success while teaching Link Amiibo is meticulous session planning, selecting the proper motions to input, and taking use of their ability to learn from failures. This article will give you a complete insight of how to effectively train a Link Amiibo for Smash Ultimate success.
You will be able to develop an unstoppable Link Amiibo that can conquer all opponents in your Smash Bros tournaments if you use this knowledge as your basis for success. Here are some topics that are covered:
Optimizing amiibo stats
Learning about amiibo AI behavior patterns
Teaching combat maneuvers via practice sessions
And other topics
What is a Link amiibo?
A Link amiibo is a figure inspired by the character Link from The Legend of Zelda series. It was initially published in 2014 and was designed to work only with the Nintendo Wii U and Nintendo 3DS platforms. These interactive figurines enable users to personalize them, set up challenges for them, and combat against them using their favorite gaming characters.
The Link amiibo is especially popular among Super Smash Bros. players, who have been utilizing the figurines to practice their moves in difficult matches with friends both online and offline. As a result, gamers have started taking additional precautions to ensure that they train their amiibos efficiently in order to achieve maximum success during bouts.
Benefits of training an amiibo
Training an amiibo is an excellent method for unlocking things in Smash Ultimate. By accomplishing various tasks and training the amiibo in specific places, you may earn gold coins, spirit points, and even exclusive goodies that cannot be gotten in any other way.
You may improve your amiibo's strength and skill set by playing against it. The more time you devote to training your amiibo, the more powerful it will become. This also increases the likelihood of winning matches against other amiibos as well as human players. As you train it, you will get incentives for certain milestones or successes such as attaining certain levels of strength or beating specific opponents. Your trained amiibo may also serve as a teammate in team combat in which you both work together to win.
Preparation
When it comes to training a Link Amiibo, preparation is everything. The first stage is to increase the stats of the Amiibo by playing Custom Games with it. Use your preferred training stage, and make sure no things are activated unless you want to use them later. Stick to two characters while playing Custom Games with the Link Amiibo: Bowser or Mario.
Take note of how the Amiibo moves and the techniques it employs. Maintain a steady encouragement for it to employ its strengths, such as sword assaults and special techniques, while discouraging any weak or inefficient acts, like as taunting or air evading.
Switch your attention and begin studying what the AI can accomplish in Smash Ultimate after the Link Amiibo's stats have been raised. Watch high-level player matches on Twitch, YouTube, and other platforms, then attempt to replicate those methods with your own Amiibo. This will teach you how various characters interact on different levels and in different scenarios, which you can then use while training your Link Amiibo.

Purchase or make an amiibo
The first step in successfully training a Link Amiibo is to buy or construct one. There are numerous legitimate custom amiibo producers and collectors that sell pre-made Amiibo, and you can even build your own using a compatible Nintendo Switch or 3DS system. The models will change depending on the type of the Switch or 3DS you're using, so do your homework ahead of time.
Once you have your amiibo ready, you can start training it for success. Amiibo training entails emphasizing practice and consistency in order for them to become better fighters in Super Smash Bros Ultimate. Some tactics include:
Training it to fight certain characters one-on-one.
Teaching it combinations.
Performing attacks in precise sequence so that it learns how to face opponents more successfully.
It's critical to save at regular intervals when training an Amiibo so that if modifications are needed later on, they can be made without losing any data or progress.
Download and install Smash Ultimate
The first step towards training a Link amiibo for Super Smash Bros. Ultimate success is to download and install the game. It is critical to ensure that all essential game updates are installed after downloading. This will guarantee that the amiibo is adequately educated with all of the newest features and tools.
Furthermore, users should choose a controller with which they are most comfortable playing, since this will make training much simpler in the long run. After downloading and running Smash Ultimate, users may proceed to download and set up their Amiibo in order to begin training them straight away.
Set up your amiibo in the game
You successfully train your amiibo in Smash Ultimate, make sure to first set up your amiibo in the game. This allows you to change the stats, moveset, and powers of your amiibo.
To do this, you need to:
Choose an acceptable character class for your amiibo, since this will affect how it develops in-game.
Choose the actions and skills your character will use while combating other amiibo.
Change the stats of your amiibo according on whether you are playing Defensive, Offensive, or Balanced.
Link your Amiibo's Gamecube controller to its figure so that it can store progress.
You are now ready to begin training once you have appropriately adjusted all of these parameters.
Training
Training is an important aspect of getting a Link Amiibo ready for success in Super Smash Bros. Ultimate. While some players prefer to just let their Amiibo free and fight it with other players, this seldom results in an Amiibo that is genuinely prepared for tournament play. Instead, the key to success with your Link Amiibo is to invest time training and teaching it the necessary abilities.
Training your Link Amiibo entails teaching it how to travel across a given area, how to utilize its special attacks, and how to avoid being knocked out. The easiest way to do this is to play against it and demonstrate what works by example. You should also pay attention while playing against other people's Amiibos in order to discover what works for them and use that knowledge to your own training session. Once your Link Amiibo has been properly trained, you may unleash him on opponents in tournaments or friendly matches.
Set up practice battles
Creating practice bouts is an important step in preparing your Amiibo for Smash Ultimate success. To begin, create unique rules that best simulate tournament circumstances. This entails adjusting the Stock lifetimes and Timer duration limitations to your liking. Also, change the Things option from None to Items Normal or Items High to pick the items you want your Amiibo to use.
After you've chosen these parameters, you'll need to determine which characters your Amiibo will be training against. When choosing characters, attempt to pick characters that your Amiibo will face off against in tournaments or online events. Finally, for practice, choose a neutral stage such as Battlefield or Final Destination. This is significant since it allows for the advantages of playing on various stages, such as having an edge on gimmicky levels like 75m without revealing any surprises during tournaments or events.
Choose your moves
Choosing the appropriate moves for your Link Amiibo is critical for Smash Ultimate success. While it may seem to be a good idea to equip your amiibo with as many strong techniques as possible, this might lead to problems. Too many strong strikes will make Link too predictable and easy to resist, so strive to choose movements that are both aggressive and defensive in nature.
To begin, equip Link with neutral attacks such as forward tilt and back air, as well as mobility options such as down air, Tornado Hookshot, Spin Attack, or Boomerang. Finally, try adding defensive options like as down smash or shield counter to enhance your amiibo's defensive skills. With all of these skills at his disposal, Link should have all he needs to excel in tournament play and build his own fighting style.
Play to your amiibo's strengths
When training an amiibo in Smash Ultimate, it is critical to play to your character's strengths. Distinct movesets will provide your amiibo with different benefits and drawbacks, so evaluate what will best suit your amiibo's playstyle. If you have an Inkling amiibo, for example, you may want to consider employing neutral aerial strikes as your major source of damage. However, depending on how your amiibo defends, this may not be the greatest line of action.
Understanding the strengths and drawbacks of various movesets will allow you to make more informed selections while teaching your amiibo how to fight in Smash Ultimate. Furthermore, gaining a thorough grasp of what constitutes an effective move set for an individual character or "training routine" can assist guarantee that your Link Amiibo can compete with other Amiibos while also adapting to its specific playstyle.
Maintenance
Maintenance is a vital element of Link Amiibo's training and growth in Super Smash Bros. Ultimate. It entails continuous practice and review in order for your Amiibo to continue to learn and enhance its abilities. As with any kind of instruction, positive reinforcement will go a long way toward assisting your Amiibo in becoming a top-tier fighter.
Maintenance is playing against your Amiibo on a regular basis, analyzing its performance in-game, and making improvements as needed. You should also pay attention to the various strategies it employs and ensure that good conduct is rewarded and poor behavior is punished as appropriate. Furthermore, it is critical to keep an eye on the general balance of its skill set; If the character overuses one move or fails to utilize certain important movements at all, this should be handled. Finally, practice arenas should be used on a regular basis so that your Amiibo may work on certain tactics or strategies that you've recognized as weaknesses or places for progress.
Monitor your amiibo's stats
Monitoring the metrics of your amiibo is an important part of the training process. Record the appropriate information while you workout so that you may make modifications as required. Keep note of the amiibo's win-loss record, match outcomes, and any tactics that it used effectively or badly. This will help you determine which techniques work best for your amiibo and provide you with a better understanding of how to optimize its growth.
If you're using a spreadsheet or other digital tracking system, you may categorize this data by:
Date
Stage
Opponent character/amiibo
Whether they won or lost and by how much
Any additional strategies they used throughout their bouts
This allows you to identify successful techniques and compare them to failed ones in order to make more effective changes.
Adjust your training as necessary
You must change your Link Amiibo's training as it practices and gets experience. During each session, the Amiibo's behavior should be evaluated and adjusted as needed. This includes changing the objects it should utilize, the frequency with which it should use offensive and defensive playstyles, and the way it interacts with opponents. By continuing to monitor how your Amiibo adapts to various conditions, you will gradually construct a more efficient and successful opponent.
Also, don't forget to take pauses. Your Link Amiibo, like any other athlete, will need recovery after strenuous training in order to assimilate all of the new knowledge it has absorbed. Taking at least 10 minute rests between sessions might help to guarantee that your Amiibo is well-rested and responsive during play time.
Conclusion
Training a Link amiibo for success in Super Smash Bros. Ultimate takes time and devotion. To begin, you must grasp what makes Link such a successful character and how to optimize his combat potential.
Next, concentrate on training your amiibo by teaching it fighting methods, using its move set, boosting response speed, and providing it with plenty of experience against a range of opponents. Finally, never underestimate the value of effort and consistency in advancing your amiibo from rookie fighter to Ultimate champion. You may prepare Link for each opponent who enters the arena with love and care.
Summary of steps
It might be difficult to figure out how to train your Link Amiibo character for Super Smash Bros. Ultimate. This article breaks the procedure down into six parts, enabling you to effortlessly unlock the full potential of your amiibo and make it the greatest in the game.
Obtain a Link. These figurines may be purchased independently or as part of an amiibo bundle.
Connect your link amiibo to your Nintendo Switch system before using it in Super Smash Bros. Ultimate.
Begin by playing against computer opponents using the link amiibo.
As you compete, switch up your combat methods and let the link amiibo learn from each bout.
Keep track of which movements and tactics are most effective and teach them to your link amiibo.
When you're ready, challenge other players and raise the skill level of your connected amiibo.
Final thoughts on training an amiibo
Once you've trained your amiibo, you'll need to make a few last modifications to guarantee it's ready for competitive play. The first step is to change the offensive and defensive scores of the amiibo according on their character's moveset. If they are playing a character that benefits from having more aggressive inclinations, they should slightly boost their offensive score; similarly, if they depend on defense, they should slightly increase their defensive score.
You could also want to try swapping out the amiibo's equipment. Some equipment may be more suited for some matchups than others, so consider which characters your amiibo will face in professional tournaments and if alternative gear pieces may provide them an advantage. Finally, ensure that you have frequent practice sessions with your amiibo and that you adapt their techniques as appropriate. With these last adjustments, you should have a very well-trained amiibo ready for fight.
Checkout this video: