How to Train a Piranha Plant Amiibo to Win in Smash Ultimate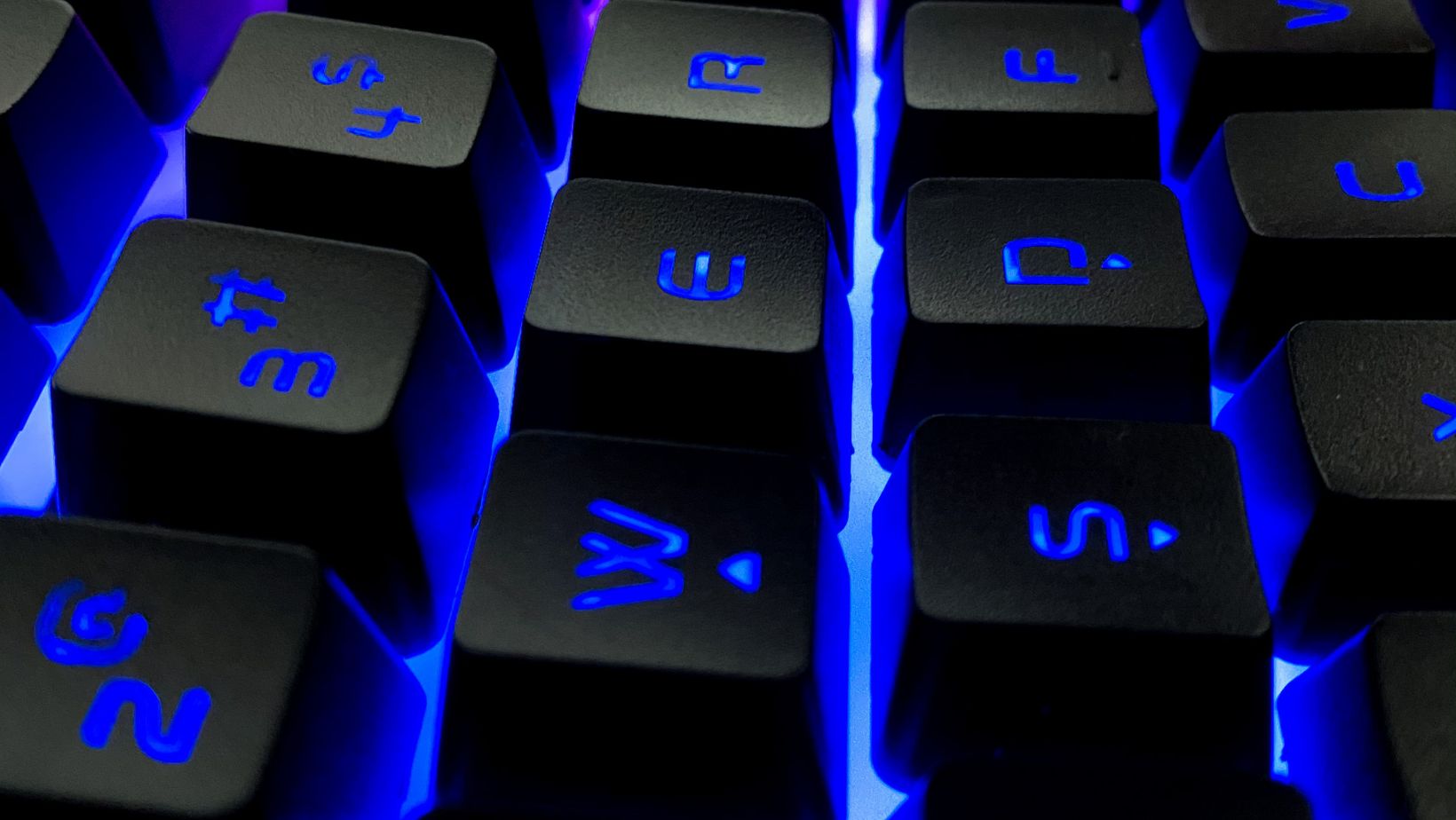 Learn how to train a Piranha Plant amiibo to win in Smash Ultimate with these tips and tricks!
Introduction
Nintendo's newest fighting game for the Nintendo Switch is Smash Ultimate. Amiibo characters are a new addition to this game. These amiibo figurines may be used in the game to unlock and level up your character via AI-based training and practice versus other players. The Piranha Plant is one of these characters, a formidable combatant with a unique set of powers.
This article will go through how to train your Piranha Plant Amiibo to be a powerful opponent in Smash Ultimate. We'll go through
which methods to use
which movements to teach them
how to practice against other players while utilizing the Amiibo character
We'll also look at the roles stats play in Amiibo performance and how to optimize your Piranha Plant Amiibo's numbers for maximum performance. You'll have an unbeatable Piranha Plant warrior ready for fight if you complete all of these tasks.
What is an amiibo?
An amiibo is a miniature figure created by Nintendo that has near-field communication (NFC) technology. Amiibos may store data that can be utilized for a number of reasons, including accessing in-game content and delivering unique gaming experiences.
Amiibos may be taught to become AI fighters in the popular Super Smash Brothers Ultimate game by using the Piranha Plant character. When a player sets their Piranha Plant amiibo on their Nintendo Switch while playing, it will access the stored data, which includes numerous traits and fighting methods, allowing it to compete against other amiibos as well as human gamers. As the user continues to train their Piranha Plant Amiibo with new tactics and strategies, this data will be constantly updated.
What is Smash Ultimate?
Super Smash Bros. Ultimate, sometimes known as Smash Ultimate or SSBU, is a Nintendo Switch crossover fighting game. This is the fifth installment in the Super Smash Bros. series, and it features characters from various games such as Super Mario, The Legend of Zelda, and Pokémon. It has up to 74 characters, the most of any version thus far, and levels based on each character's specific series. As in previous games, players compete against one another utilizing a variety of actions and equipment to collect points by knocking each other off the stage.
In addition to standard online and offline dueling modes, Super Smash Bros. Ultimate enables players to train their Piranha Plant Amiibo to battle against other Amiibos and human players in Smash tournaments or Smashfests. Players achieve this by teaching their Piranha Plant Amiibo combinations, tactics, and a range of skills that will assist them in winning fights with various characters or in other sorts of matches.

How to Set Up Your amiibo
Setting up an amiibo in Super Smash Bros. Ultimate is a quick and straightforward procedure. Amiibo figurines work with the Super Smash Bros. series and enable players to access their character's stats, responses, and special scripts, which may help them win matches in the game. Once properly configured, an amiibo may be utilized in combat with other players or computer opponents to win various prizes like as money or uncommon equipment.
Connecting your amiibo to your Nintendo Switch system through NFC Near Field Communication technology is the first step in setting it up. You will also need to register it on your system by going into the Settings menu and selecting Amiibo from the options. After registration is complete, you can then choose a nickname for your amiibo and customize their stats, moveset, alternate costumes and more from within the game itself. You may also set rules for battle against it or have it battle against other players' amiibos online.
Gather the Necessary Materials
Before you can start training your Piranha Plant Amiibo, make sure you have all of the essential supplies. A Nintendo Switch system, a copy of Super Smash Bros. Ultimate, plus an NFC reader/writer or Amiibo compatible device, such as the Joy-Con controllers, are required. You'll also need a Power Tag so that after your Amiibo has been trained, you may store its data and move it to another device if necessary.
After you've collected all of your resources and connected your Switch, you're ready to start training your Piranha Plant Amiibo. Before beginning the training process, it's a good idea to study up on some competitive play tips and techniques for this character so that you may best customize your Amiibo's learning experience to the current Smash Ultimate meta.
Set Up Your amiibo Figure
You must first set up your amiibo figure before you can begin training. This entails installing the Smash Bros. program on your Nintendo Switch, registering the amiibo figure, and then linking it to a character in the game. After registering, you may choose which version of that character the amiibo will represent.
Also, be sure to equip any buffs/debuffs you want your amiibo to employ throughout your training session. If necessary, adjustments may be made afterwards. After you've completed these steps, you're ready to start training your Piranha Plant Amiibo Figure.
Training Your amiibo
Training your amiibo is essential for unleashing its full potential and assisting it in becoming a top-tier Super Smash Bros. Ultimate combatant. Because amiibos are designed with a certain character in mind, the method to training will be somewhat different for each one.
The first step in training an amiibo is to ensure that it has the necessary equipment and moveset. After you've outfitted your amiibo with the right equipment, it's time to learn how to train correctly. This involves teaching your amiibo patterns, methods, and techniques so that it can compete successfully against other players or CPUs.
Furthermore, in order to maintain your character competitive at all times, you need remain up to speed on tactics and tricks utilized by the community when dealing with certain fighters or schemes. With the appropriate attitude, your amiibo may quickly become a powerful player.
Understand the Basics of amiibo Training
Amiibo training is the process of teaching your Hero Amiibo how to fight in Super Smash Bros. Ultimate so that he or she can defeat other fighters. Because it is a complicated procedure, it is essential that you master the foundations before diving into advanced tactics.
To begin, you need understand the fundamentals of amiibo, such as their stats and how they interact with other characters in combat. You'll also need to learn about unique attacks and combinations for certain amiibo matches and characters. Finally, after you've mastered the fundamentals of amiibo training, you may try with more sophisticated strategies like as countering and baiting your opponents. With time and practice, you'll be ready to face any opponent.
Train Your amiibo in Practice Mode
Training your Amiibo in practice mode is a critical first step in guaranteeing that your Piranha Plant Amiibo can compete and win in Super Smash Bros. Ultimate.
In practice mode, you may alter your Amiibo's AI and move set, assisting you as a trainer in crafting the perfect fighter that suits your playstyle and strategy.
When you begin a practice battle, you may choose a stage with no opponents or add computer-controlled rivals to give you even more control over how your Amiibo fights. The training dummy's behaviors are then completely under your control, enabling you to:
Order it to move in certain patterns
Replicate the movement of another character
This teaches your Piranha Plant how to maneuver throughout various levels and how to execute certain moves for different scenarios. As you continue to train, make sure you are continuously aware of what it has learnt and modify appropriately to guarantee its long-term success in Smash Ultimate competitions.
Train Your amiibo in Battle Mode
One of the greatest methods to ensure your Piranha Plant is ready for Smash Ultimate is to train it in Battle Mode. You may combat your amiibo in this mode and teach it how to attack, defend, and maneuver across the arena. This will teach your amiibo how to predict what opponents will do as well as useful methods for playing various characters.
It is crucial to remember that while practicing in Battle Mode, it is ideal to battle against a variety of opponents. This provides your amiibo a more diverse experience and helps it comprehend different sorts of playstyles. It is also advised that you concentrate on one sort of combatant at a time rather than attempting to teach it all at once. Finally, allow your amiibo plenty of time between battles so it can utilize all of the new knowledge it learns from each fight while battling another opponent.
Conclusion
We've covered the fundamentals of training an amiibo to win in Smash Bros. Ultimate. The idea is to discover out what works best for the amiibo you're training, from character selection to tech and strategy practice to feeding it Spirits and Equipment to increase its stats. Finally, your amiibo will take a lot of effort and time to achieve its full potential, but with a little hard work and patience, you may see fantastic results.
An essential consideration that should not be disregarded is one of enjoyment – ensure that your training procedure is pleasurable for both you and your Piranha Plant Amiibo. We hope you've learnt something beneficial about how to train an amiibo from these tips. Best wishes with your Piranha Plant Amiibo.
Checkout this video: