The Aftermath of BitConnect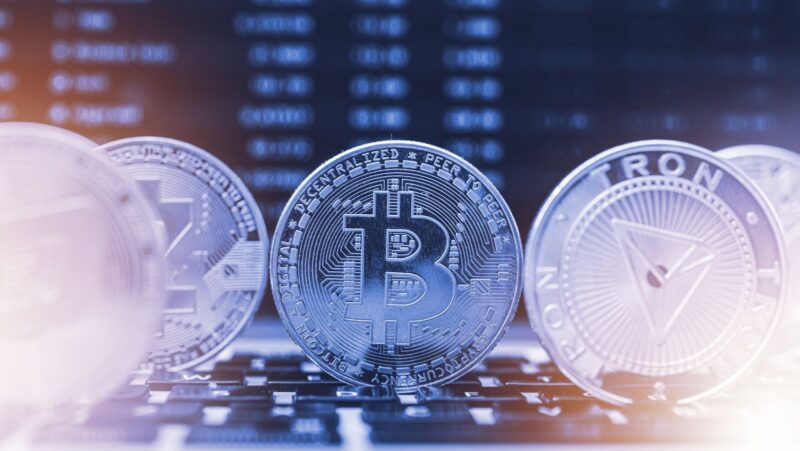 BitConnect was one of the world's most popular and largest cryptocurrency exchanges. It was founded in 2016 and had millions of users from all over the world. Unfortunately, in 2018 the platform had to shut down due to regulatory issues.
Let's examine why BitConnect shut down and what has happened since then.
What Happened To BitConnect? Here's Why It Shut Down
BitConnect was a controversial cryptocurrency platform that originated online in 2016. The platform offered users high-yield investment programs (HYIP) and used its token (called BitConnect Coin, known as BCC) as the native currency of the platform. It seemed to be a very lucrative opportunity for investors – so much so that it quickly became one of the largest online currencies in the world. But by late 2017, BitConnect was suddenly shut down and its tokens were rendered worthless.
As an unregulated and decentralised cryptocurrency, BitConnect had no legal restrictions on how it could operate or where it could do business. As a result, some of the company's operations may have violated state and federal securities laws, including selling unregistered securities and operating as an unlicensed money transmitter. Further investigations by US attorneys could not determine if any illegal activities occurred before the shutdown. Still, BitConnect has been accused of being a Ponzi scheme with some users reporting losses over USD 50,000.
Most investors unfortunately lost all or most of their investments when BitConnect ceased operations. Still, some individuals may be eligible for restitution from the company and/or regulatory agencies involved in its closure. In efforts to determine if there are any viable legal options available to them, some potentially affected individuals may wish to seek out an attorney who specialises in securities law or cryptocurrency disputes such as those at Thornton Law Firm LLP in Boston, Massachusetts who are currently exploring potential claims against bitconnect promoters and other entities related to or affected by their closure.
What led to its downfall?
BitConnect was a high-yield investment platform that started in 2016 and offered returns on crypto investments. But, despite its popularity at the time, it all ended in January 2018 when it closed its exchange and high-interest lending program due to regulatory pressure. Many investors were left wondering why suddenly BitConnect had shut down and what caused its downfall.
The main factors that led to its downfall were regulatory scrutiny and allegations of being a Ponzi scheme, which made it difficult for the platform to operate legally. One thing that attracted attention from regulators was BitConnect's promise of offering incredibly high returns. Some people claimed they saw returns up to 40% monthly and around 10% daily for those investing in their lending program. Such offerings seemed too good to be true, making regulators look closely at what BitConnect was doing.
Along with this scrutiny came allegations of being a Ponzi scheme, where early investors are paid back with the money put forward by later investors rather than profits made by the company itself. Such a scheme makes sense when one looks at how BitConnect was operating as investing users' money into a volatile asset like Bitcoin to attract more investments, similar to classic Ponzi schemes promising lucrative returns but without anything substantial behind them.
This combination of regulatory pressure and suspicions eventually forced BitConnect out of business due to fears that they may be unable to continue running their platform legally. For these reasons, BitConnect's collapse is not entirely unexpected given how they were operating their lending service coupled with numerous legal red flags raised against them from politicians and even members from within the cryptocurrency community alike.
BitConnect's Business Model
BitConnect was a peer-to-peer lending and exchange platform designed in 2016. It became wildly popular because it promised astronomically high returns with low risks. But, what was BitConnect's business model? How did it generate such returns for its investors?
Let's look at the details of BitConnect's business model, and how it ultimately caused its downfall.
How it worked
BitConnect is a website that allows users to invest their money in cryptocurrency, usually Bitcoin. It was an interesting concept – instead of simply trading cryptocurrencies, users could invest in the cryptocurrency and earn money in various ways.
Users could make money with BitConnect by "lending" their Bitcoin to the platform and earning interest on it. This was possible because other investors were willing to pay high amounts of interest for the ability to borrow Bitcoins from the people investing with BitConnect. There was also an affiliate program where people could earn more money by referring friends and family to BitConnect.
BitConnect used a complex algorithm based on volatility trading and automated pyramid schemes to generate profits for its investors. As more people joined and put their funds into the platform, investors would be able to make even greater returns and overall trading activity increased.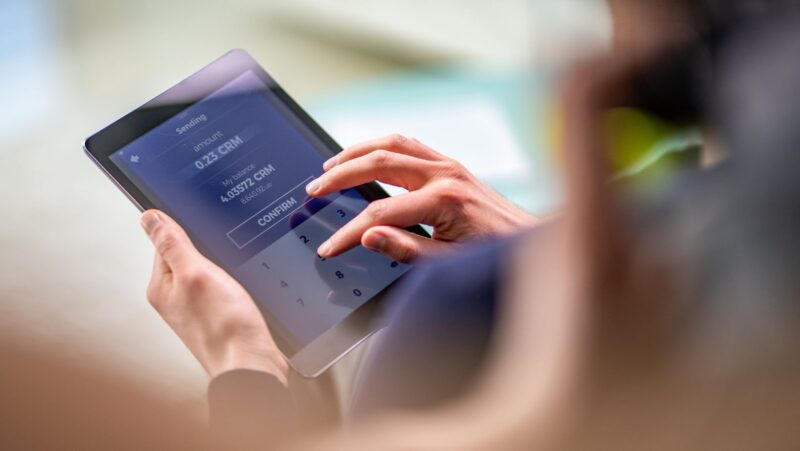 The problem with this system is that it eventually became too volatile for its good and failed due to lack of regulation and oversight from governmental bodies; causing many investors losses when Bitconnect shut down completely in 2018. Since then, cryptocurrency has come under increased scrutiny from governments around the world which has caused many other similar companies like Bitconnect to shut down or have their activities suspended.
The Ponzi Scheme
In December 2017, the Commodity Futures Trading Commission (CFTC) served BitConnect with a cease and desist order. The order alleged that they offered unregistered investments and made false statements. This led to an investigation into the business model employed by BitConnect, which revealed that its activities had all the necessary qualities of a Ponzi scheme.
A Ponzi scheme is an illegal pyramid-style investment vehicle that depends on promised returns to new investors to honour returns to existing investors. BitConnect promised its members incredibly high returns – up to 40 percent per month – with limited risks. Still, their activities were heavily suspect as they did not back their claims with clear explanations or proof of how they made these earnings. Many experts suspected that their operations were nothing more than a classic Ponzi scheme, as most of their revenue was from existing investors rather than from trading profits or other means.
Suspicious activities such as these have been seen time and time again in the cryptocurrency market- a lack of transparency about where funds are held for customers, limited information about how profits are generated, and exaggerated claims of future rewards without tangible proof continues to exist today among numerous entities in this space. So, sadly, it was no surprise when BitConnect shut down virtually overnight; affecting investors and negatively disrupting trading in certain cryptocurrency markets for months afterward.
The Aftermath
BitConnect has recently become the talk of the crypto world since it's abrupt shutdown in January of 2018. But, unfortunately, the once thriving platform that promised investors big returns with its offering of cryptocurrency investment services is now mired in controversy and confusion.
It's sudden demise raises important questions: What was BitConnect and why did it shut down?
This article will explore the underlying reasons behind BitConnect's sudden dissolution, its impacts on its users, and its after effects.
The SEC Investigation
In January 2018, the Securities and Exchange Commission (SEC) launched an investigation into BitConnect. The Commission felt that the platform had violated several laws concerning securities fraud, including operating as an unregistered security exchange.
The SEC charges caused a major uproar in the cryptocurrency world and sent BitConnect's value plummeting. Many people accused BitConnect of being a Ponzi scheme, as it was much too good to be true for many investors. This was one of the catalysts for the complete shutdown of BitConnect on January 17th.
Additionally, individuals accused of promotion and operation in connection with Bitcoin Connect also faced charges from U.S authorities when they shut down operations in 2016. At least two senior executives were charged with misleading investors by conducting an unauthorised securities offering of more than $2 billion through the exchange platform.
After this announcement, it became abundantly clear to users that if they did not withdraw their funds immediately, they would be at risk of significant losses – leading to thousands more joining in on their panic sell-off before withdrawing their cryptocurrencies and ending their connections with BitConnect entirely.
The Class-Action Lawsuit
In January 2019, a class-action lawsuit was filed against BitConnect and three associated individuals. The claim alleged that the ICO was fraudulent, alleging that "the Defendants designed it to defraud investors and potential investors of their money by selling them securities in the form of [BitConnect] BCC tokens, which were essentially worthless and mined solely for money laundering purposes."
On February 14th, 2019, two law firms filed a second class-action lawsuit against BitConnect in Delaware. This case alleged that "BitConnect stole tens of millions of dollars from innocent victim-investors by running this massive and far-reaching Ponzi scheme in violation of state and federal securities laws."
The plaintiff further noted that "[t]he defendants lured investors into their web with promises of income producing investments offering limited losses but limitless gains…[and] knowingly misrepresented the reality of their investments… to maximise the amount of funds they could collect through various offerings related to BCC." This case is ongoing.
The Impact on Investors
The sudden closure of BitConnect caused shockwaves among users and investors. Many who had bought into the platform were suddenly left out of pocket, with many financial losses to bear.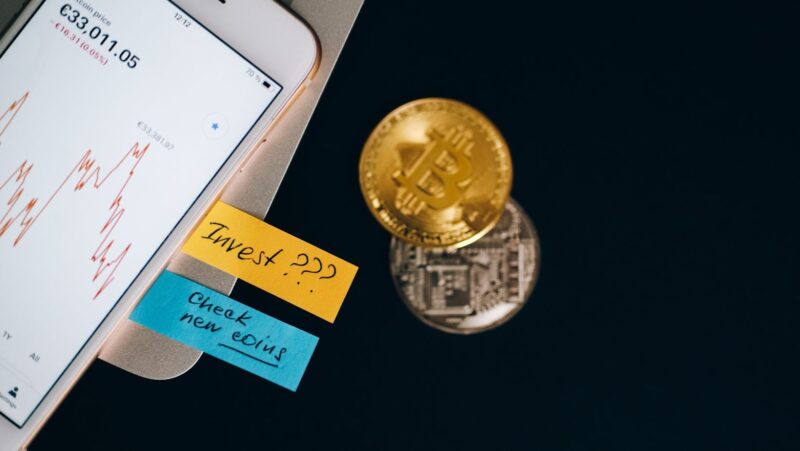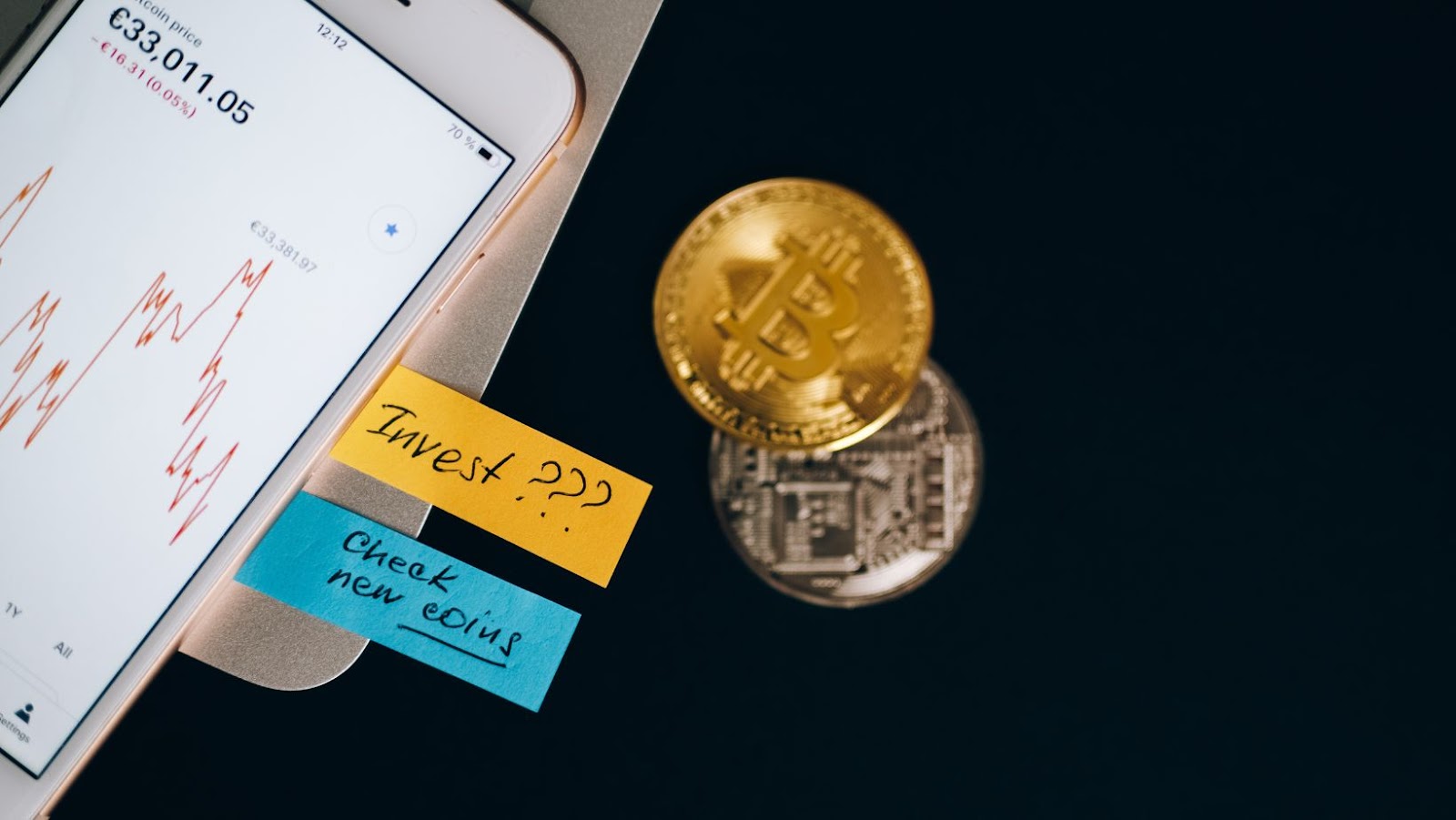 Initially, investors were shocked as their investments evaporated overnight and promised returns vanished in the wind. All online services related to BitConnect shut down nearly in one go, leaving many users unable to access their account to retrieve funds or information. Some will fortunately be able to recover their monetary losses through a class-action lawsuit against Bitconnect, but those without such clauses will have to bear their losses fully.
For others, the impact was emotional more than financial, however no less severe like those without major financial losses. These ranged from feeling betrayed, taken advantage off and even suicidal thoughts – as reported in some cases across various sources on the internet about users who experienced very high levels of stress after learning about what happened with markets collapsing in double-digit percentages across crypto coins as a result.
Investors also saw negative effects on their reputation amongst friends or peers due to association with an online entity many see as an illegal pyramid scheme or outright scam; one which ultimately shattered personal trust-mechanisms in peers that they may later need while evaluating similar investment opportunities – although it is strongly recommended not engaging on any investment unless previously explored thoroughly and its legality ensured by authoritative legal representatives regarding law within your own jurisdiction/country.
What Happened to BitConnect?
BitConnect was a lending platform and exchange, and was one of the most profitable platforms of its time. However, in January 2018, it announced it would shut down. The announcement was unexpected and left many investors confused and even angry.
This article will examine what happened to BitConnect and why it shut down.
The Closure of the Exchange
BitConnect, a cryptocurrency exchange platform from 2016 to 2018, shut down in January 2018. The sudden closure of the exchange surprised investors and regulators alike, and the Belize-based company was subsequently accused of running an illegal pyramid scheme. However, despite the allegations, BitConnect's founders have not been charged with criminal wrongdoing.
The Securities and Exchange Commission (SEC) began its investigation soon after BitConnect announced its shutdown. The agency noted that "it appears that many investors have no idea where their funds are or what has happened to them" but did not announce any charges against the company during the initial phase of its investigation.
In March of 2019, Kentucky's Department Of Financial Institutions filed a claim against three individuals associated with BitConnect for alleged securities fraud and violations of financial services laws in Kentucky. The complaint sought injunctive relief, disgorgement and civil penalties from Gainbitcoin LLC, Ryan Maasen and Trevon Brown for their involvement with BitConnect as alleged promoters of irregularities surrounding investments within the BitConnect network.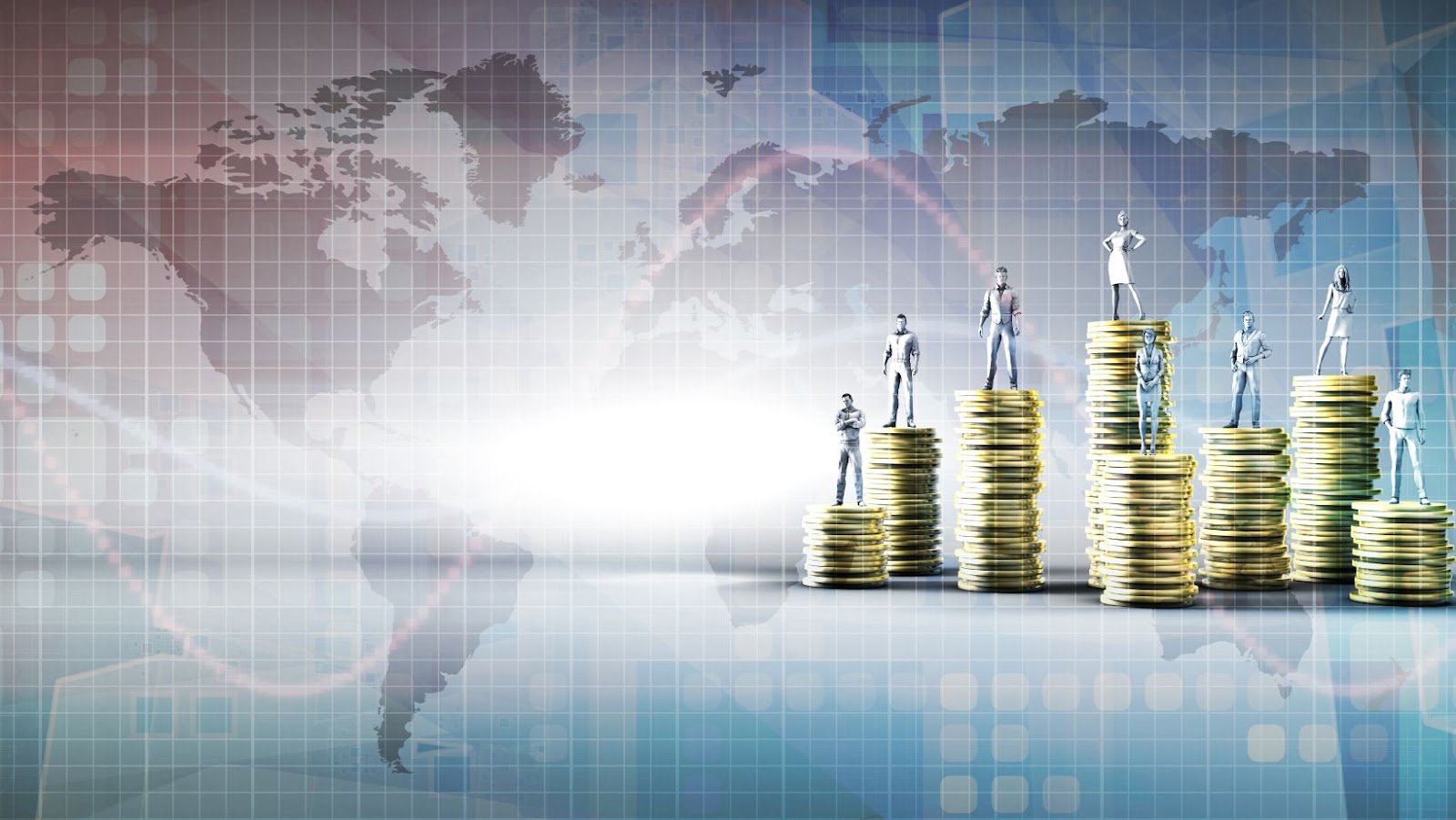 Statements made by representatives on behalf of these individuals alleged that there was no "ill intent on our part" and they had "simply done business in good faith." Unfortunately, since then, many victims are still unable to retrieve their funds due to various technical limitations associated with cryptocurrency exchanges worldwide.
The Arrest of the Founders
The arrest of Divyesh Darji and Sumit Gupta, two key BitConnect operators, in India on May 24th 2019 shocked many investors. After the arrest, some Bitcoin community members even speculated that it could be the beginning of a government crackdown on the cryptocurrency sector in India.
Though no official confirmation has come from Indian authorities yet, many enthusiasts in the industry suspect that it was a reaction to BitConnect's shady business practices. Widely criticised for its unsustainable lending scheme and Ponzi-style activity, the company slowly lost support. It also faced legal scrutiny in multiple states in the US. Ultimately, these problems may have led to its demise and Darji's and Gupta's arrest.
Whether or not their respective court cases are directly related remains unclear for now; however, their detention has certainly sparked concern among cryptocurrency followers across India, who are now wondering if similar action will be taken against other companies who have allegedly been involved with scams or false promises. As such incidents raise legitimate concerns about transparency within the crypto sector—especially regarding investments—it remains highly likely that more stringent regulations will be adopted by major countries soon enough.