Weglot's impact on the translation industry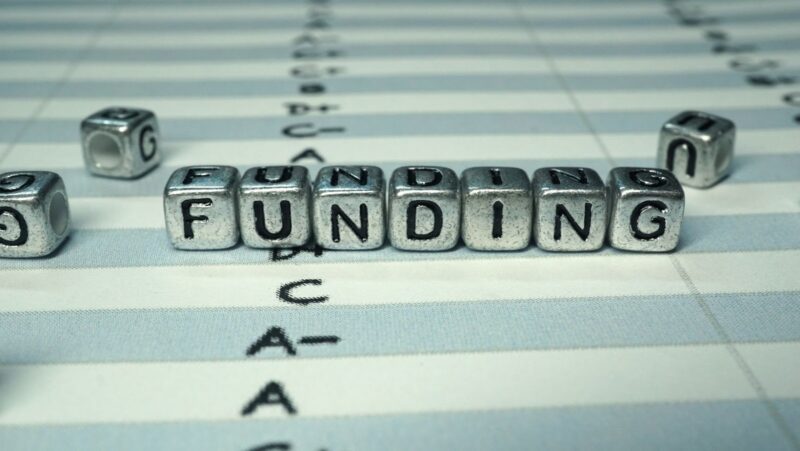 Weglot, a French-based translation platform, has recently closed a $50 million Series A funding round, indicating that the translation industry continues to grow and evolve. This funding round shows Weglot's potential to become a major player in the translation industry, as it is now one of the most well-funded companies in the sector.
In this article, we will discuss Weglot's impact on the translation industry and what it means for industry professionals and customers.
Weglot has closed a $50 million Series A funding round
Weglot is a technology platform that seeks to revolutionize how translations are done in the modern world. By utilizing artificial intelligence and big data analytics, Weglot delivers high-quality language service solutions with fast turnaround times to meet the growing demand for localization in global markets. With offices worldwide, Weglot provides multilingual services to businesses of all sizes in diverse industries.
Weglot is an easy-to-use solution for businesses looking to break into international markets with localized content. Businesses can manage and control their translation process through its user interface in one integrated system. Weglot also offers language specific glossaries and style guides that allow clients to customize their translations according to their preferences. Additionally, Weglot uses human translators who are native speakers of more than 100 languages which guarantees accuracy and high quality results in any market.
Weglot's impact on the translation industry
Weglot is a translation technology company that has significantly impacted the industry. The company's cutting-edge technology has allowed faster, more accurate translations and simplified language management. This has increased the efficiency of the processes involved in language translation and localization.
Weglot's innovative system connects websites to the Weglot cloud, allowing translations to be managed from one centralized platform instead of relying on multiple software tools or outsourcing to third-party providers. This platform allows users to manage their translations in real time, review changes collaboratively and ensure accuracy with automated quality assurance checks.

This system has revolutionized how language professionals translate content as it drastically reduces costs, eliminates manual errors and streamlines workflow. Additionally, Weglot provides various language services that help businesses leverage their multilingual offerings to reach wider audiences—increasing revenue and global visibility.
In summary, Weglot's technological advances have enabled businesses and individuals to quickly access accurate translations while reducing the effort required to do so significantly – making translation easier than ever!
Weglot's Funding Round
Weglot has recently closed a $50 million Series A funding round, which has been noted as the largest ever funding round for a translation technology company. This news has sent shockwaves across the world of translation technology, as the industry's most influential company has secured a significant influx of capital.
Overview of Weglot's $50 million Series A funding round
Weglot recently raised $50 million in a Series A funding round, led by Eurazeo Growth and supported by investors like Elaia and XAnge. This major funding will empower the team at Weglot to revolutionize the translation industry with their groundbreaking human-machine hybrid technology.
The funds will catalyze Weglot's growth strategy, allowing them to build on their already strong foothold within the industry and increase their market reach even further. The money will be used to fuel ongoing product development and company expansion and to hire top talent to bolster their engineering, sales, customer success and marketing teams.
Weglot's founders expressed their delight at the successful completion of this round of funding, stating that it enables them to continue building on their mission to make the world we live in accessible to everyone – no matter what language they speak or what country they live in. They have promised aggressive investments in research & development over the coming months, which they are confident will drive significant improvements in translation speed and accuracy across numerous digital platforms within the translation industry.
The long-term goals for Weglot remain to integrate language services into existing software solutions while introducing new offerings tailored specifically for different vertical markets; helping millions of businesses reach wider audiences across cultures with better translations worldwide.
Investors involved in the funding round
On December 5th, 2019, Weglot announced that it had raised funds from two investors, Serena and Portag3 Ventures. The objective of this funding round was to consolidate past investments and position Weglot for growth in the translation market.
The investment from Serena Capital will strengthen Weglot's product teams and increase resources to serve its growing global customer base more effectively. In addition, it will support the company's strategic goals of entering new markets, accelerating product innovation, and boosting international expansion.
Portag3 Ventures joined the existing investor team at WeGlot as part of their commitment to supporting promising tech companies offering innovative solutions in their respective industries. This strategic partner aims to empower entrepreneurs who optimize industry processes through software-based solutions.
Weglot is proud to have these investors on-board this important fundraising round as they share our ambitious vision of transforming the translation landscape worldwide through cutting-edge language technology solutions. With this new capital injection, Weglot will now have access to even stronger resources and expertise as we continue towards our goal of being the go-to software for any website owner looking for industry leading language services with rapid ROI (return on investment).
What the funding will be used for
Weglot, the world's first self-serve multilingual website platform, announced it had raised $800,000 in a seed funding round for its offering that allows non-technical users to quickly localize their existing website into multiple languages. The investment was led by Runa Capital and joined by other investors, including Kima Ventures and angels such as Fabrice Grinda, Michael Seibel and Tsuguhito Habu.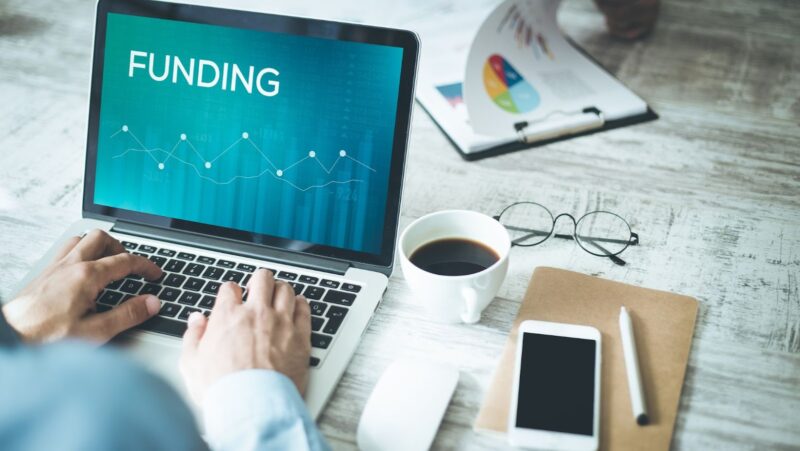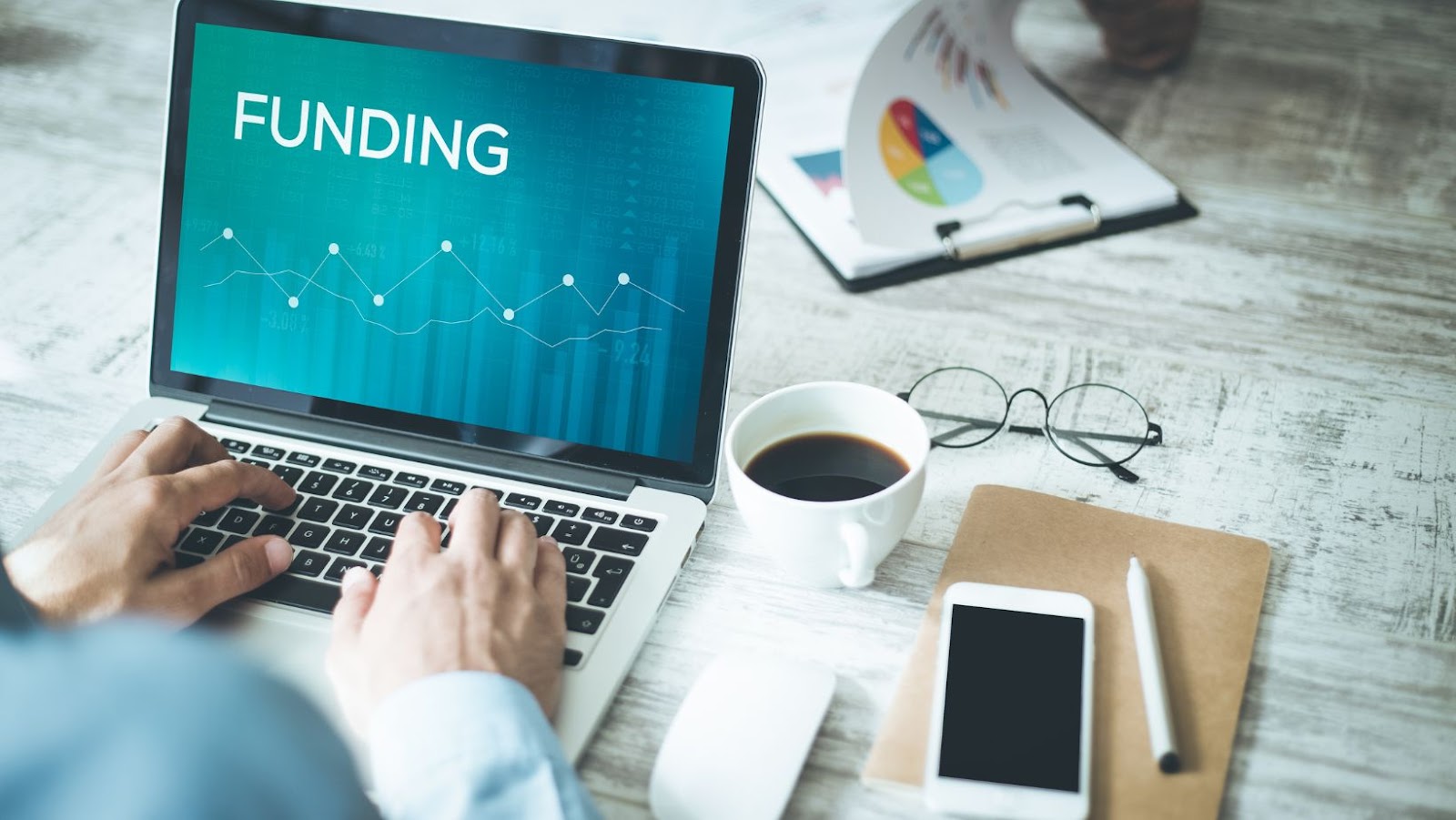 The investment will be primarily used to finance Weglot's marketing and product development efforts to accelerate customer acquisition across the globe. It will also be used to hire new talent specialized in product-market fit, design, support and customer success as well as technical talent focusing on scaling the platform across all countries. Weglot's technology enables anyone with a basic understanding of HTML/CSS/JS to create multilingual websites almost instantly at an affordable price point; it is already hugely successful among small businesses, nonprofits and startups who want to quickly roll out localized versions of their sites around the world.
Portag3 Ventures joined the existing investor team at WeGlot as part of their commitment to supporting promising tech companies offering innovative solutions in their respective industries. This strategic partner aims to empower entrepreneurs who optimize industry processes through software-based solutions.
Weglot's Impact on the Translation Industry
Weglot, a translation technology company, has recently closed a $50 million Series A funding round. This is a major milestone for the company and the translation industry as a whole.
Weglot's funding round is one of the largest ever in the technology industry, indicating the company's success and potential.
In this article, we will discuss the impact of Weglot on the translation industry.
How Weglot is changing the translation industry
Weglot, a cloud-based localization platform, has revolutionized the translation industry recently. This multilingual translation set-up as a service (MTaaS) platform makes it easier for businesses to add multiple translations to their websites and other digital media platforms quickly and cost-effectively.
By uploading text files or connecting directly via an API, users can quickly localize their content into any of the more than 100 languages offered by Weglot. The company has also implemented a wide range of features that make it easy for companies to stay updated with changes and manage their translations efficiently. For example, automated workflows allow content creators and editors to review suggested translations. Response times are sped up by guidelines that include the ability to reuse words between languages in different regional markets.
Weglot's Impact On The Field Of Translation
Weglot's innovative approach is streamlining the translation process for businesses across many industries including travel/tourism, retail, IT/technology and finance/banking. By optimizing users' workflows with automated processes that ensure accuracy between multiple versions of materials, Weglot is reducing errors and ensuring that their customers' message is consistent worldwide. Moreover, Weglot enables its users to keep all communication universal without investing in costly professional translation services or maintaining internal multilingual teams — allowing them to focus on translating new content faster while eliminating costly localization mistakes along the way.
In addition to being cost-effective, Weglot ensures customer satisfaction remains high by providing support through experienced native speakers who can assist users with anything from branding and legal compliance issues to payroll rules at the business end of things. This level of thoughtfulness has made Weglots systems efficient and added an element of personalization which is often lacking when utilizing public machine translations alone. Some features include detection algorithms that detect biases in machine translations based on a company's language preferences within its industry sector and offer multi-language glossaries for future reference when editing existing documents or creating new ones from scratch.
With all these features combined – from ease of use, scalability, personalization & quick customer service-there's no doubt Weglot has greatly impacted how businesses view multilingual communication worldwide.
Benefits of using Weglot for website translation
Weglot is a powerful tool designed to help businesses easily translate any website into multiple languages, making it easier than ever before to reach a global audience. There are many advantages to using Weglot for website translation, including improved customer experience, increased international traffic, and higher potential revenue.
Improved customer experience: With Weglot's intuitive setup and quick data integration, customers can find the right content in their native language with just a few simple clicks. This improved comfort and accessibility makes it easy for customers to connect with the company on a deeper level and helps build stronger relationships.
Increased international traffic: By making it easy for customers to view and understand content in their native language, businesses can open up new markets and drive more traffic as more people can access the website in their language. This encourages international growth which leads to increased sales opportunities across new regions.
Higher potential revenue: As more people can find the website and understand its message in their language, the potential for conversion increases which leads to higher sales possibilities and thus more revenue for businesses.
In summary, using Weglot for website translation brings many benefits including increased visibility of websites among different languages worldwide, improved customer experiences that lead to deeper connections with customers on an emotional level, increased international traffic which opens up new markets and results in higher revenue potentials – all of which represent an invaluable opportunity that should not be missed!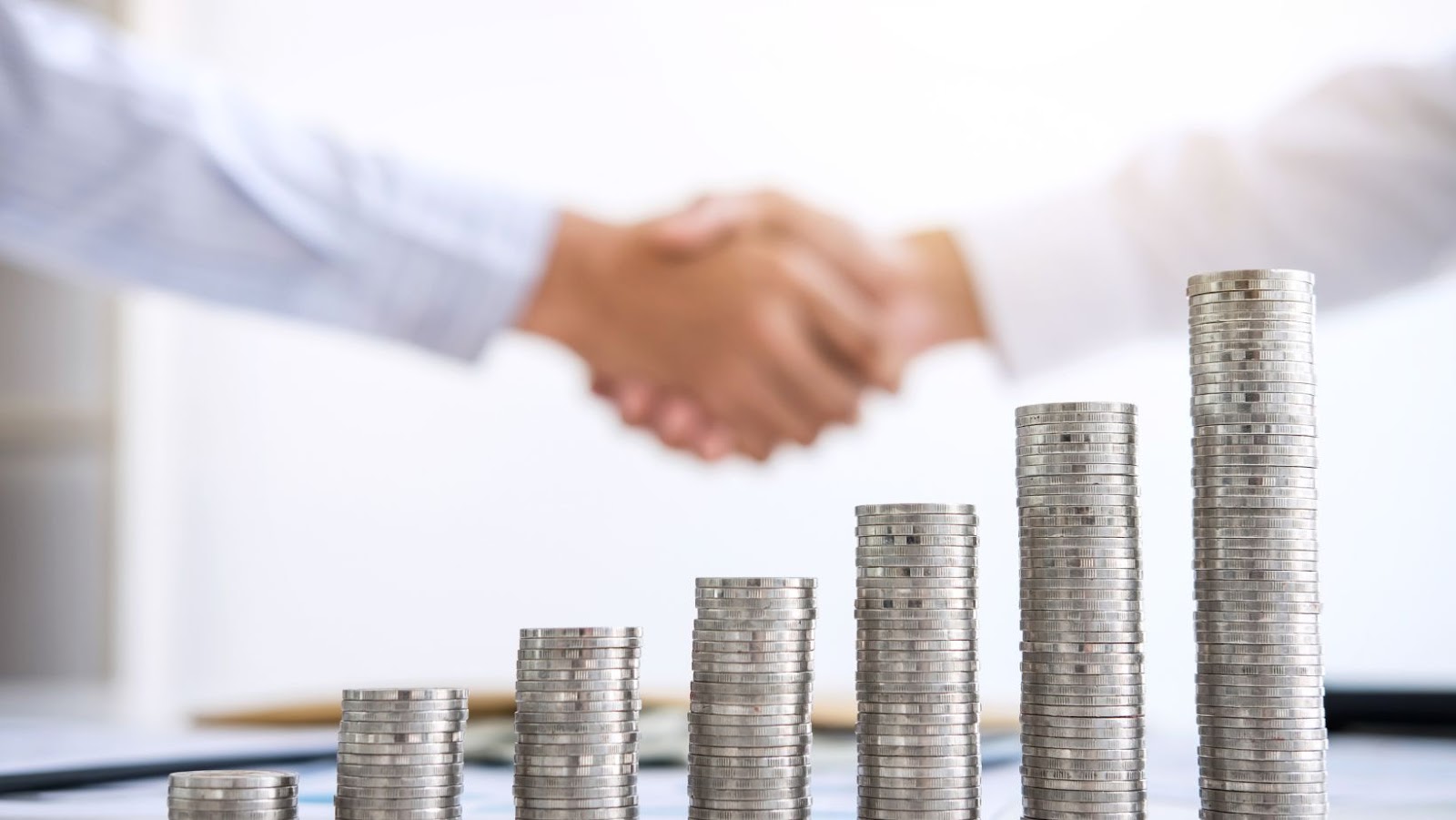 How Weglot is helping businesses become more global
Weglot is revolutionizing the language services sector, making it simpler and more efficient for businesses to expand into global markets. Using Weglot's platform, companies can access professional multilingual services and manage their projects from a single dashboard. This creates opportunities for businesses of all sizes to connect with consumers globally, removing the linguistic barriers that previously stood in their way.
By leveraging the power of technology, Weglot is making it possible for companies to efficiently localize and deploy multilingual websites in over 100 languages – allowing them to reach a greater number of potential customers worldwide. To achieve this, Weglot utilizes translation professionals and technology solutions that provide one-stop solutions for website localization needs via its Translation Management System (TMS), which enables clients to easily manage their multilingual websites through an online dashboard.
Additionally, Weglot offers comprehensive solutions including Machine Translation (MT) technologies that make it simple for companies to produce more accurate translations at higher speeds than ever before. This makes it easier for businesses across various industries–from e-commerce and travel to healthcare and finance–to serve new customer segments worldwide.
In addition, the platform provides extensive analytics tools that allow users to track the performance of their translations in real time and gain valuable insights into how their translated content is performing in different regions worldwide. This helps organizations better understand consumer preferences across different languages and make informed decisions about where to focus their efforts as they reach out globally.
Thanks to its comprehensive suite of tools and services, Weglot is paving the way for businesses worldwide to become more competitive in an increasingly interconnected global environment, opening up opportunities in new regions with agility and efficiency like never before.
Conclusion
Weglot's $50 million Series A funding round demonstrates that its translation service is ready to cater to a larger audience and expand its presence in the translation industry. This round will also allow Weglot to continue creating innovative tools for its customers and provide a seamless experience for businesses looking to go global.
In conclusion, Weglot's impact on the translation industry is clear and its impressive growth shows its potential to revolutionize how we think about translations.
Summary of Weglot's impact on the translation industry
Weglot, a homegrown translation services provider, has made waves in the industry since it was founded in 2016. It offers a comprehensive suite of tools and services to help businesses keep up with the global content demand and remain competitive. By leveraging the latest technologies and AI-driven solutions, Weglot has made translating content faster, more efficient, and more cost-effective.
As Weglot continues to expand its offerings and add new features, its impact on the global translation industry is becoming even clearer. It has revolutionized how organizations approach multilingual content production by simplifying complex processes with automated solutions accessible to all types of businesses. Companies no longer have to worry about finding qualified human translators or dealing with subpar results from machine translation engines — they can rely on Weglot's quality assurance processes and professional translation teams instead.
Overall, Weglot's impact on the global translation industry can be summed up by one phrase: performance-driven translations at scale. Through its fast turnaround times, excellent accuracy rates, and low price points, Weglot has enabled thousands of organizations worldwide to quickly produce high-quality translated content for their international audiences. As global businesses look for new ways to stay competitive in an ever-changing market landscape, Weglot will remain an important player in helping them reach their goals faster — one word at a time.
Final thoughts on Weglot's funding round
The $35 million funding round for Weglot demonstrates the market demand for this type of technology in the translation industry. In addition, this kind of investment reinforces the idea that companies value Weglot's platform, which makes it easier and quicker to launch multilingual websites.
Weglot's platform not only enables people to build multilingual websites instantly, but it also offers comprehensive translation and localization services. These services provide users with an accurate, localized translation that can help attract new customers and make content easier to access.
This latest funding shows that when it comes to website translation, there is an appetite for innovative solutions like Weglot's platform. The platform has already been adopted by 30,000+ businesses across 150 countries and has become widely regarded as one of the best available solutions in its field.
As such, this latest funding round is a strong vote of confidence from investors who want to see Weglot further refine its upcoming products and cover even more of the global market with its machine learning-powered solutions. It will be interesting to note what innovations come out over the coming years due to this new cash injection into Weglot's coffers.
tags = translation plugins for WordPress of Shopify, build a universal product that works for all sorts of web experiences, existing website with a plugin, Weglot works with WordPress, Shopify, Wix and WooCommerce, weglot cmses 45m partechdillettechcrunch