5 Ways How to Charge a Laptop Battery Externally
Whether you are using a MacBook or a Windows laptop, you need to keep it charged. But what if the internal battery stops charging through its adapter? You might have seen people using external battery power sources when working in a cafe or at an airport.
If you are wondering how to charge a laptop battery externally, the article enumerates various ways that can help. Before you follow any of these methods, make sure you understand them properly to avoid any adverse effects.
Charge Laptop Through USB Port
A typical laptop comes with a USB-A port that allows you to transfer data or charge the device. However, USB-A ports are not designed to provide power to your laptop. If your laptop has a USB-C charger, which most laptops have, you can use it for power input.
With a type C port, you can charge your laptop by connecting a cable from another device, such as a phone or tablet. Newer laptop models, including HP, MacBook, Asus, Lenovo, Acer, and other big brands, come with USB-C ports.
Some expensive laptops might only allow you to charge their battery using this method. The time that the battery takes to charge completely depends upon the model of your laptop. However, several high-end laptops usually charge comparatively faster than others.
Use an External Battery Charger
Is your MacBook battery draining too fast, or won't charge at all with a regular adapter? To keep things running, you must be looking for potential ways that can help you keep your laptop charged. External laptop battery chargers for Mac can be an ideal solution.
To charge the battery, remove it from the MacBook and plug it into a compatible charger. When fully charged, unplug the battery from the external charger and put it back in the slot. Be sure to place the battery properly following the charging features.
Make sure you have a nine-pin charging interface to charge your laptop using this method. Many online stores sell the complete charging setup, including the charging adapter and the connecting pins. Before purchasing, check if the selected setup works with your laptop model.
Charge Laptop Using a Solar Charging Kit
Solar charging kits are another potential way to charge your laptop battery. Having a solar charger doesn't mean you can connect it directly to the MacBook. These devices convert sunlight to electrical energy that helps power up various electronic devices.
The solar charging kit will first charge the battery pack, which will later power up your laptop battery. To buy more efficient solar charging kits, go with one that has photovoltaic cells. These solar kits are reliable and durable.
Not many users are familiar with this method of charging the laptop battery externally. The solar charging kits can be expensive, but they are ideally a great way to charge your laptop when the adapter is not working or there's any other technical glitch.
Connect Your Laptop Battery to Power Bank
Charging your laptop by connecting it to the power bank is certainly another possible way that works efficiently. The main advantage of having a power bank is that you can use it to charge any digital device, including smartphones and tablets.
If you are planning to buy a power bank exclusively for your laptop, pick one with at least 10000 mAh power capacity to ensure a consistent power supply. The compact size of power banks makes them portable, and you can carry them to work and vacations.
Power banks are available easily in the market. You need to keep in mind a few factors, such as the battery capacity, price, and compatibility, before purchasing one. Typically users pick advanced power bank models that are compatible with multiple digital devices.
Charge Laptop Battery With Universal Adapter
When you are wondering how to charge a laptop battery externally, the first thing that comes to your mind is the universal power adapter. Not only does it help charge the laptop when its adapter fails to work, but it keeps your laptop running while you travel to another country.
You can purchase a universal power adapter online or from the nearest electronics store. It comes at a very affordable price range, and you can use it in other countries and continents if you travel a lot. Although it's reliable, avoid using it in the long term.
When buying a universal charger, it's recommended to carry your laptop to the store. You can ask for expert advice to get a compatible charger so that you don't end up wasting time and money. Also, make sure that the cables and wires are long enough for convenience.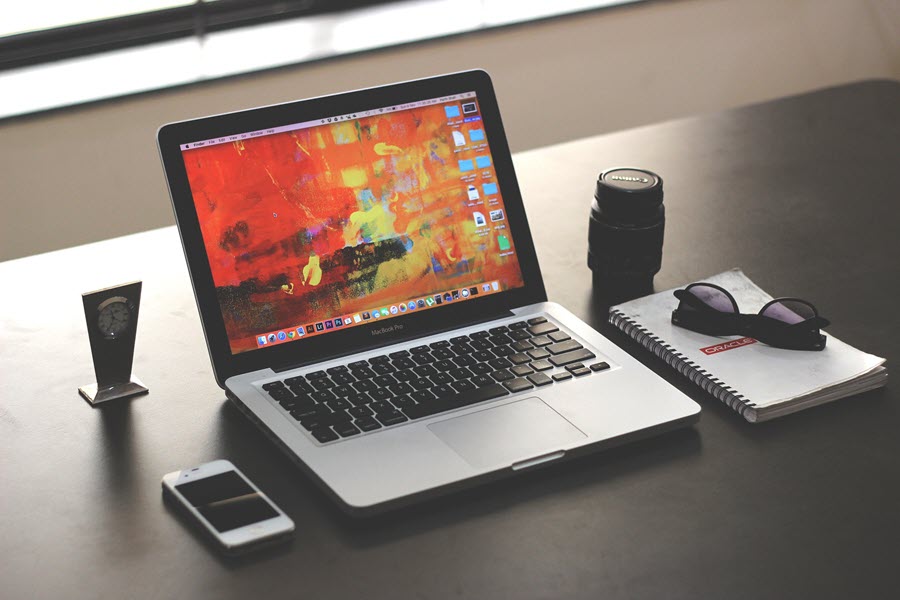 The Conclusion
Although the above-mentioned methods are the most recommended ways to charge your laptop battery externally, you must only use them for a shorter time. Keep in mind that these methods work only with removable batteries and not with non-removable laptop batteries.