Buffalo Bills receivers Isaiah McKenzie, Cole Beasley fined for COVID-19 protocol violations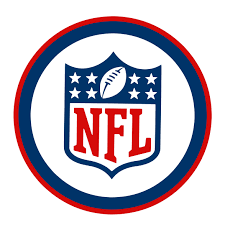 The NFL announced that the Buffalo Bills' receivers, Isaiah McKenzie and Cole Beasley, were fined $12,154 for violations of the league's equipment policy.
The champions league draw is a soccer match that was held on the day of the 2018 NFL Draft. Isaiah McKenzie and Cole Beasley were fined for violating COVID-19 protocol.
10:03 a.m. Eastern
ESPN's Marcel Louis-Jacques
NEW YORK — BUFFALO, N.Y. — Wide receivers Isaiah McKenzie and Cole Beasley of the Buffalo Bills were penalized by the NFL on Thursday for breaching the COVID-19 procedure.
McKenzie shared a photo of the letter he received from the NFL, which included numerous documented procedure breaches. He then tweeted that he had been fined $14,650.
"They nabbed me!" McKenzie penned the piece. "You won, @NFL!"
Beasley did not specify how much he was fined, just that he was punished for not wearing a mask for "literally 5 feet" from the entrance door to the locker room after wearing one "all day."
"When guys are penalized, it's terrible," Bills coach Sean McDermott said on Thursday. "Having said that, these regulations have been in existence for a long time and have been well-communicated. So it's critical for us to prioritize being safe and well — that's priority one, and it's always been priority one — and then doing our best to remain focused on the objective and reason of our existence, which is to win football games."
1 Related
McKenzie's punishment comes after he failed to wear a mask in the team facility on multiple occasions on Wednesday, once while walking through the indoor fieldhouse into the training room and again in the weight room's meeting area "while gathered near other players after the offensive meeting," according to the league's letter.
In addition to those breaches, the league said it issued him a formal warning on July 27 threatening him with "additional punishment, including for behavior detrimental."
Unvaccinated athletes are obliged to wear a mask around the club facility under the NFL's COVID-19 policy, which the league reminded McKenzie of in its letter on Thursday.
The NFL informed McKenzie, "Your behavior is clearly forbidden by the Protocols." "Once again, your actions may have jeopardized not only your safety but also the safety of others, as well as the league's capacity to guarantee that your club's training camp is run safely."
The infractions came after the Bills sent six players home on Tuesday for being close contacts to a vaccinated staff member who tested positive for COVID-19 after being vaccinated. The NFL classified Beasley, Gabriel Davis, Star Lotulelei, and Vernon Butler as close contacts, meaning they must stay away from the facility for five days, according to NFL rules. Matt Milano and A.J. Klein were both sent home by the Bills for precautionary reasons, but neither was classified as a close contact by the NFL, so they were permitted to return to practice on Wednesday.
Beasley has been an outspoken opponent of the NFL's standards for vaccinated and unvaccinated players, but on Thursday he came out in favor of McKenzie.
"Don't worry, they got me as well," Beasley said on Twitter. "However, I was wearing a mask while I was in close proximity to a completely vaxxed trainer who tested positive, and I was still sent home." So, what exactly is the purpose of the mask?
"Meanwhile, I'm still here, still testing negative, and I'm unable to return. Make sense of it."
Around 81 percent of the squad is completely immunized, according to McDermott. Due to positive COVID-19 testing during preseason, Buffalo has put three players on the reserve/COVID-19 list, including starting left tackle Dion Dawkins, who was hospitalized for four days as a consequence of the illness.
"I'm going to go back to my own decision on this. I appreciate the views of our players "McDermott said this on Thursday. "Getting vaccinated, in my view, is the proper thing to do."
Players' decisions to get vaccinated or not be vaccinated have a thin line between personal and competitive motivations, according to McDermott, but he emphasized that final roster cuts would not be dependent on their decisions.
"That [vaccination or lack thereof] will not be a consideration in determining who remains and who leaves," McDermott said.