How Audius is different from other music streaming platforms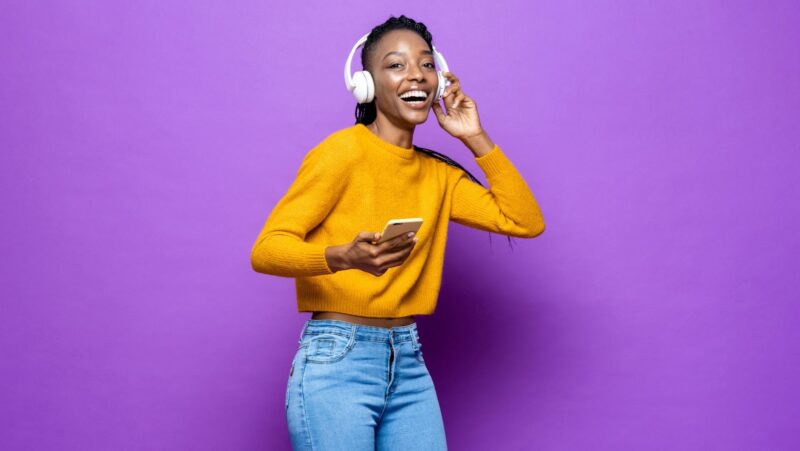 Audius is an innovative music streaming platform with a mission to revolutionise the music industry and provide a music streaming platform that empowers listeners and artists. Founded in 2018 by CEO Roneil Rumberg, Audius differs from other music streaming platforms in several ways.
This article will outline some key differences between Radius and other music streaming services.
Audius (with CEO Roneil Rumberg)
Audius is an enterprise-level music streaming platform created with four main elements in mind: security, decentralisation, onboarding, and scalability. Audius founder and CEO Roneil Rumberg set out to create a platform to beat out giants like Spotify and Apple Music at their own game. By leveraging the power of blockchain to provide musicians with new forms of income, Rumberg aimed to create a more fair and transparent platform for musicians and listeners alike.
The Audius platform is secured utilising a blockchain-based distributed ledger architecture that allows data immutability and protection against malicious actors. The decentralised design ensures that the entire ecosystem can scale securely, whether handling large volumes of user data or launching additional nodes across multiple cloud environments. Onboarding was also made simple so users can quickly access the vast library of music worldwide without complicated sign up processes or hidden fees. Finally, scalability comes into play due to Audius' protocol responsible for connecting artists directly with content owners (labels & distributors) and granting access to its unique content library management system.
Overall, Audius combines these four core elements to strengthen its streaming model and create incentives for artists to connect with their fans in meaningful ways by cutting down on royalties lost through larger streaming platforms such as Apple Music or Spotify.
Introduction to CEO Roneil Rumberg
Roneil Rumberg is the founder and CEO of Audius – the only open-source music streaming platform owned by its users. Audius gives power back to musicians, producers, music lovers and industry professionals by giving them control over their creation, usage and monetization of their works. Founded in 2018 in San Francisco, Audius is now available worldwide with millions of tracks streamed monthly.
Roneil is a software engineer and entrepreneur that has worked on projects like the Facebook Phonebook Graph API. He graduated with a Bachelor's in Computer Science from Stanford University in 2014.
His vision for Audius was to create an equitable platform for creators, connecting them directly to fans while providing full transparency into how royalties are collected and distributed among rights holders. This producer empowerment model goes beyond traditional licensing as Roneil seeks to rebalance participation between artists, media companies and intermediaries within the broader streaming industry.
Audius solutions include decentralised verification of rights holders thanks to blockchain technology; open access to data giving greater visibility into royalty collection; around-the-clock global support; replicable sharing models that ensure ongoing compensation for creators; global access through localised experiences; curation tools for personalised discovery experiences; secure payment solutions; proactive content protection security measures utilising machine learning techniques; unified instant payments with direct wallet integration that link users directly to creators' wallets with no intermediary cost deductions.
Audius vs. Other Music Streaming Platforms
Audius, an innovative music streaming platform founded by CEO Roneil Rumberg, is revolutionising how people listen to and monetise their music.
By creating a censorship-resistant, open source alternative to other major streaming platforms, Audius has presented an entirely new way of engaging with music.
This article will explore how Audius differs from other music streaming platforms.
Platform Design
Audius, a San Francisco-based music streaming platform founded in 2018 by CEO Roneil Rumberg, is dedicated to creating a decentralised platform that creates economic opportunities for artists and helps them retain control over their assets. It allows artists to upload and share their music directly with their fans, cutting out the middleman (like labels or distributors). The platform is still in its early stages of development but promises to revolutionise how artists interact with their fans through intuitive design and features.
One key feature different from other streaming platforms is its ability to be completely decentralised, meaning no single person or entity controls the system or holds all customer's information, giving users control over their data. Furthermore, audius authenticates user identity via blockchain technology — a system of cryptographically secured digital tokens — so it can securely manage digital rights management systems, helping musicians preserve copyrights and monetize whatever streams they receive.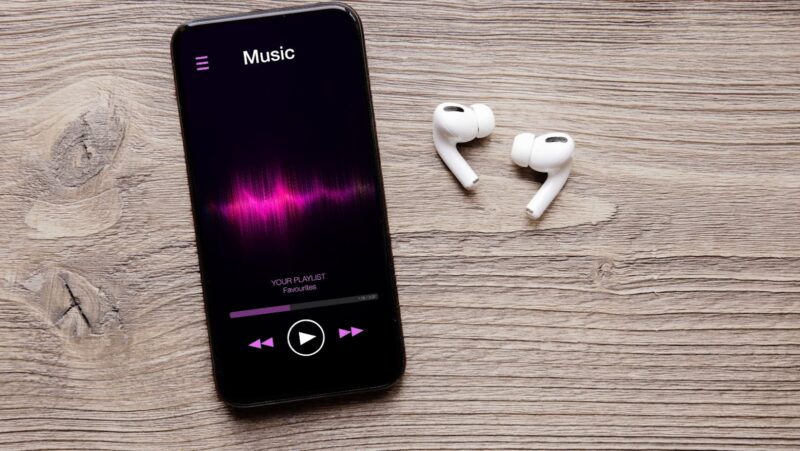 In addition to decentralisation and data security, Audius also boasts high standards of sound quality and an integrated price view feature which gives users access to price history without signing up. It also carries two levels of authentication; one where the user's name is visible on their profile and another where the user is anonymous. These levels give Audius extra flexibility when curating content according to its community standards guidelines.
Content Ownership
Audius has emerged as a disruptive force in the music streaming industry, revolutionising how content creators can interact with fans and how they can take ownership of their content. CEO Roneil Rumberg explains, "[Audius] offers an alternative path to artist independence, not linked to any particular major label but instead enabling independents to keep full control over their catalogues while maintaining the trust and permission of copyright holders."
Unlike other streaming services like Spotify or Apple Music, Audius offers artists a way to protect their intellectual property and monetize their work without giving up control. Through Audius' blockchain technology, artists can access a fully decentralised store meaning that no central servers or databases are vulnerable to breaches or data misuse. In addition, artists have complete control over when, where and how they distribute their music while maintaining full ownership of all content rights.
Content creators on Audius also benefit from improved compensation with advances in on-chain payments through the platform's built-in smart contracts, allowing for more direct revenue sharing between producers and their fans. This allows for micropayments with Ad revenue split directly amongst users, who then can share it further down the chain from curators to album producers throughout the music industry ecosystem. As a result, artists on Audius retain 85% of revenues earned through these transactions compared to an average 70% for other music streaming sites.
Overall, Audius gives content owners more autonomy over their work than ever before, giving them access to transparent earnings reports that show exactly what songs are earning them money. This kind of transparency is unprecedented in the music industry and a major advantage over other streaming platforms.
Monetization
Audius is a forward-thinking music streaming platform that focuses on creators' ability to monetize their work. Founded by CEO Roneil Rumberg, Audius differentiates itself from other streaming services – such as Spotify, YouTube Music, and Apple Music – by allowing its users to keep 90% of any revenue generated through the platform.
Audius encourages more artist-to-fan collaboration with features like SoundGroups, where fans can join exclusive communities and sponsorships become possible. These features ultimately create "longer fan loyalty" by providing multiple avenues for creators to monetize their art in a financially secure way through user subscriptions.
With Audius music streamers benefit from musicians getting cash from the content they stream and artists benefit from having access to an increased audience base who support them for their work. This incentivizes creativity which further thwarts a stagnant industry.
Audius Advantages
Audius, a blockchain-based music streaming platform, has many advantages over other traditional music streaming platforms. Founded by CEO Roneil Rumberg, Audius focuses on decentralising the music streaming industry. Blockchain technology offers greater security and transparency, allowing artists to better monetize their content.
In this article, we'll explore the advantages of Audius and how it stands out from other streaming services.
Transparency
Audius, the blockchain-based streaming protocol, offers users a new level of transparency and fairness. Audius goes beyond the industry standard regarding artist payment, royalty distribution, and transparency. With their Smart Contract system in place, Audius ensures that artists are paid for every play, in proportion to what their fans would pay for at a given tier.
A crucial element to supporting independent musicians is to provide accurate tracking and verifiable data upon which compensation is made. By utilising blockchain technology, Audius ensures that all tracked streams are verifiable and trusted so payments are consistent and timely.
CEO Roneil Rumberg has been adamant about creating an environment where independent artists have full control over their creative works by improving transparency within the music industry through his platform. He is preserving artist rights without compromising creativity or quality to counter the exploitation of creators by major record labels driven by big data algorithms. By allowing artists to track streams across the world visually with accuracy, he has created such transparency & trust that allows for secured transactions between parties involved at all times.
Artists also have complete control over their catalogues within the platform, resulting in much more flexibility when dealing with promotional content & monetization strategies as well as direct access to fans from around the world, which creates a greater overall connection between both parties involved compared with traditional streaming platforms.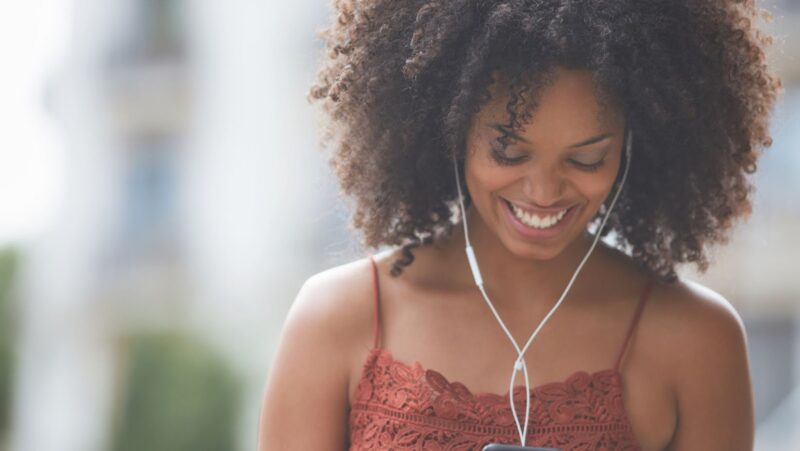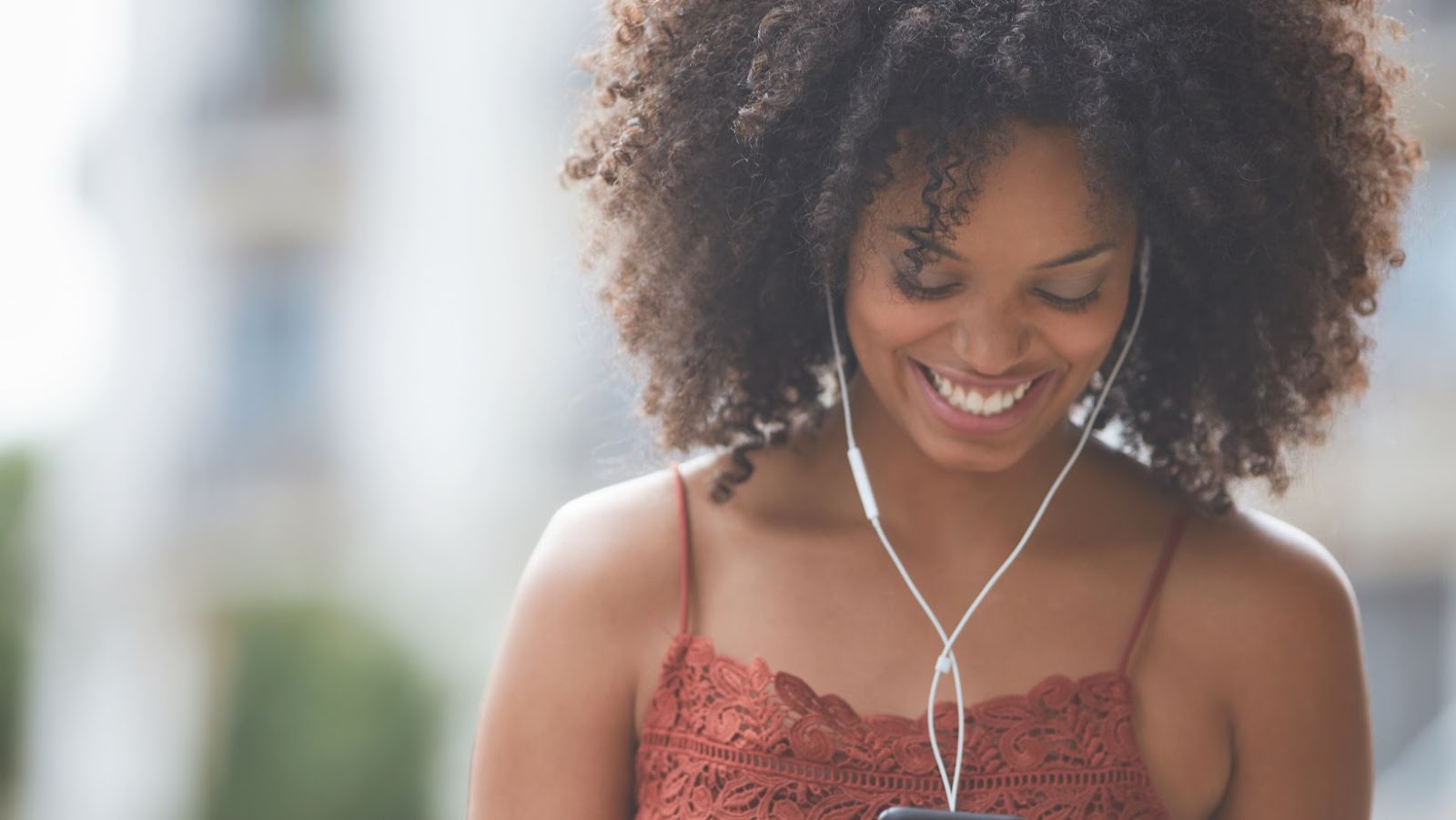 Security
Audius offers unparalleled security compared to traditional music streaming services. With Audius, all content is protected with ECC encryption, ensuring that only authenticated devices can access it. This makes it impossible for anyone to modify or delete content without authorization, ensuring the complete safety and security of the artist's and audience's work.
In addition, Audius' blockchain architecture fosters decentralisation, eliminating any single point of control or censorship. The platform is also designed with advanced infrastructure and robust machine learning systems to protect against malicious behaviour by users. As CEO Roneil Rumberg explains: "Audius is designed from the ground up to ensure that creators have full control over their audio, who can access it, where it can be played—right down to pricing control if they want." This level of self-sovereignty makes sure artists stay in charge of their content.
Community-driven Features
Audius CEO Roneil Rumberg emphasises that the platform is designed to "empower audio creators and users with tools that facilitate a vibrant ecosystem of collaboration." That mission is embodied in several key features that are unique among streaming services.
First, Audius offers a choice selection of interactive content creation tools. Whether a beginner or a veteran musician, you can use these simple yet powerful tools to create, customise and share audio experiences tailored to your vision and tastes. For example, you can easily collaborate with other creators and remix songs on Audius.
This unique feature ties into what Audius calls its community-oriented design ethos: Everyone is part of building a more democratic music industry in which listeners have more ownership over the content they consume. Creators have greater control over how their work is used. That means artists can directly monetize their music without relying on subscription or ad revenue models or large corporate middlemen taking a significant portion of their earnings.
Furthermore, the platform emphasises sharing user-generated content and fostering open collaboration between musicians worldwide within its community experience. For instance, Audiophiles (Audius' version of Spotify's playlists) give users an easy way to discover and play their tracks outside their social networks. In addition, music makers who sign up for an artist page on Audius get increased access to creative resources such as analytics data empowering them to make real-time decisions when releasing new music or promoting existing releases; as well as getting discovered by more influential users through organic discourse activity in channels like Audiophile Lounge or Twitter chats.
Audius's Future
Led by CEO Roneil Rumburg, Audius is a digital music streaming platform set to revolutionise the music streaming industry. Audius's promises to democratise content ownership and remove the barriers entry creators face due to the current market power of global tech giants and centralised streaming platforms.
With a decentralised infrastructure, musicians can take control of their content and use the platform to interact with their listeners directly, allowing them to earn more income from their music.
Let's look at how Audius's future is shaping up.
Expansion Plans
Audius is a groundbreaking music streaming platform rapidly gaining momentum since its launch in early 2019. CEO Roneil Rumberg has positioned the company as a disruptive force in the industry by offering ambitious plans and strategic partnerships with others. Audius seeks to be different from other streaming services by providing a decentralised experience while remaining user friendly, secure, and artist-centric. This difference offers users a more customised and personalised way to discover, create, and promote music that reflects their unique tastes.
Audius is focused on creating an environment where independent musicians can produce and distribute content without fear of censorship and without relying on large music labels or corporations to determine what's available for public consumption. With its innovative technological features, Audius envisions becoming the leading open marketplace for buying, selling, and distributing digital music worldwide. In addition, this platform would support global collaborations and allow independent creators from any location to work together to make great music easily accessible internationally. This would drive income opportunities for musicians and creators like producers and mixers.
As Audius continues positioning itself as the go-to choice for users looking for more diverse content in terms of genre and production quality, it also plans to expand its current capabilities over time through sustained product development initiatives. Through such endeavours they are equipped to extend the user experience beyond just listening sessions into e-commerce capabilities such as online merchandise sales or ticketing services that could leverage peer-to-peer interactions between artists and their fans or between fans across different platforms. As a result, the future of Audius promises greatly enhanced ways of listening along with greater flexibility in accessing new content as new projects come out globally round the clock.
Upcoming Features
Audius is looking to revolutionise the music streaming industry with their long list of upcoming features. The most expected of these features is the integration of blockchain technology into their platform. This will allow for superior privacy protection and royalty tracking, two essential components that other streaming platforms lack.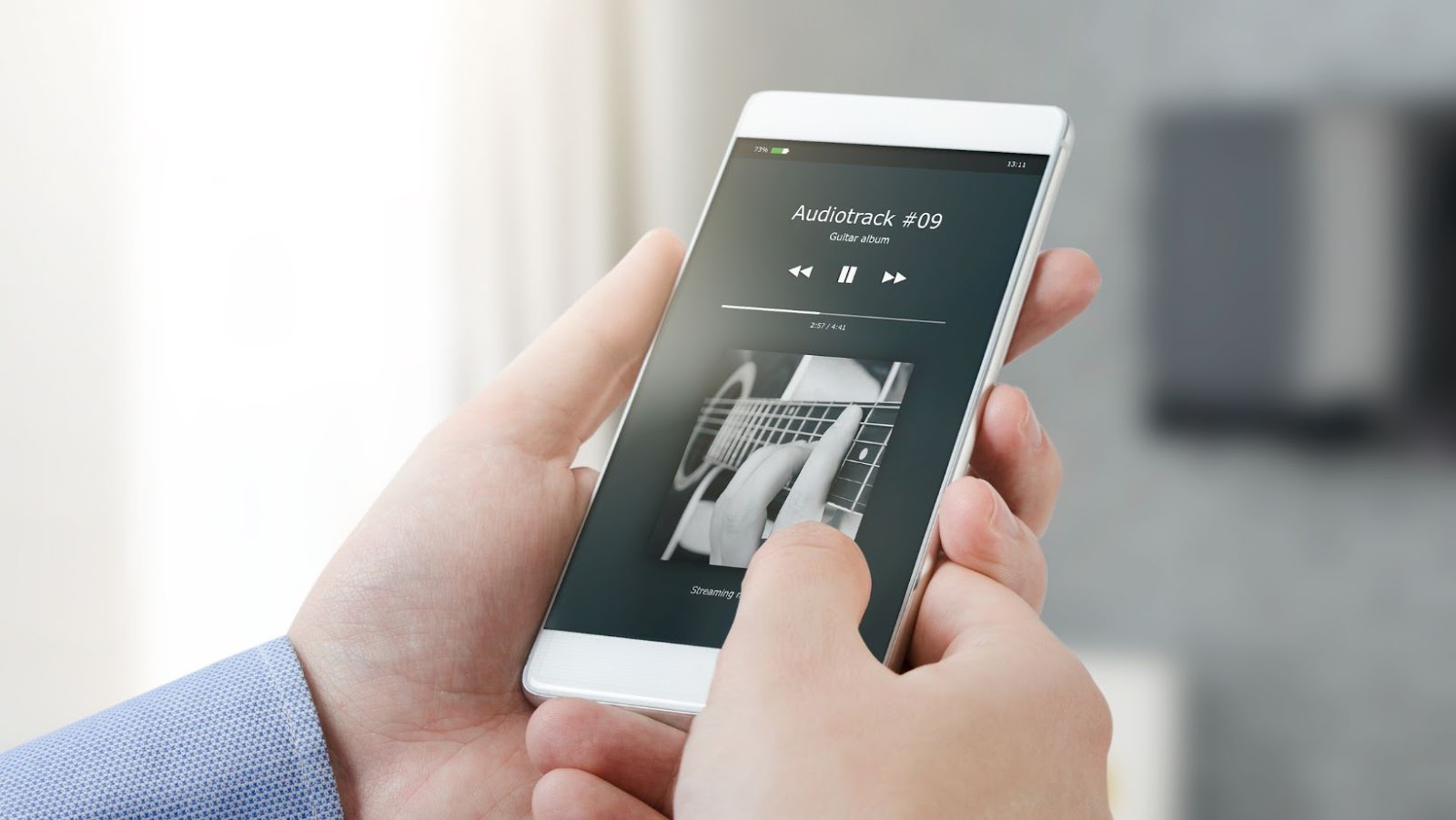 Other upcoming features of Audius include artist promotion, licensing & discovery, music charts, and content curation. All of these features work together to enhance the user experience in a way that other streaming services cannot do.
Audius also has plans to implement advanced machine intelligence that will allow for better user song recommendations. This AI-driven recommendation system will be unique because it learns from user activity on the app to tailor an individualised listening experience with unprecedented accuracy.
The Audius platform promises more transparency in the digital music market, giving artists complete control over their sound while providing them and fans greater monetization options than most streaming services. CEO Roneil Rumberg has shown extreme optimism about the company's future and what it will bring to artists and consumers.