With the New funding, Genesys Will be Well-Positioned to Continue its Growth Trajectory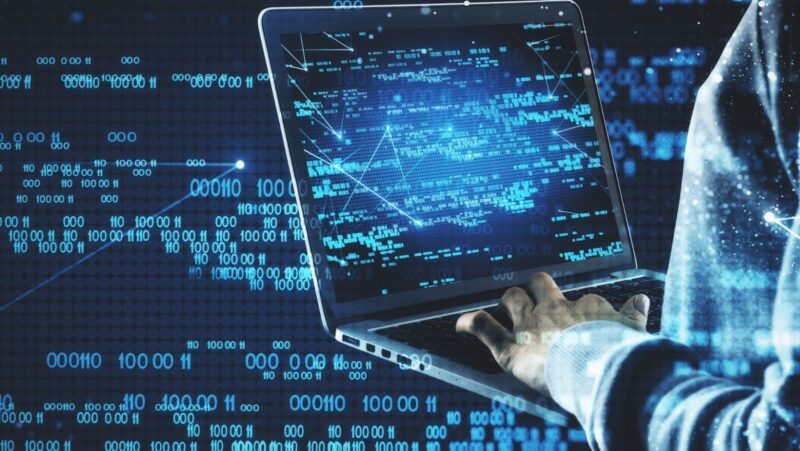 Genesys, a leading cloud customer engagement platform provider, recently unveiled news of a significant injection of capital to accelerate the company's continued growth. The most recent round featured the participation of investors such as Mubadala Investment Company and Northzone.
This funding is a major milestone for Genesys, enabling them to fortify their position in the industry and finance their ongoing innovations and strategic collaboration with their customers.
By leveraging this new capital, Genesys will continue developing its comprehensive portfolio of solutions that integrate technology and service capabilities – creating an optimal customer engagement experience across channels. Additionally, Genesys will be able to concentrate on growing its Cloud offering at scale and continuing to build upon existing enterprise deployment offerings around its flagship product suite.
Overview of Genesys
Genesys, a cloud communication platform, recently raised $580 million in funding, valuing the company at $21 billion. This major funding gives Genesys the resources to continue its upward growth trajectory.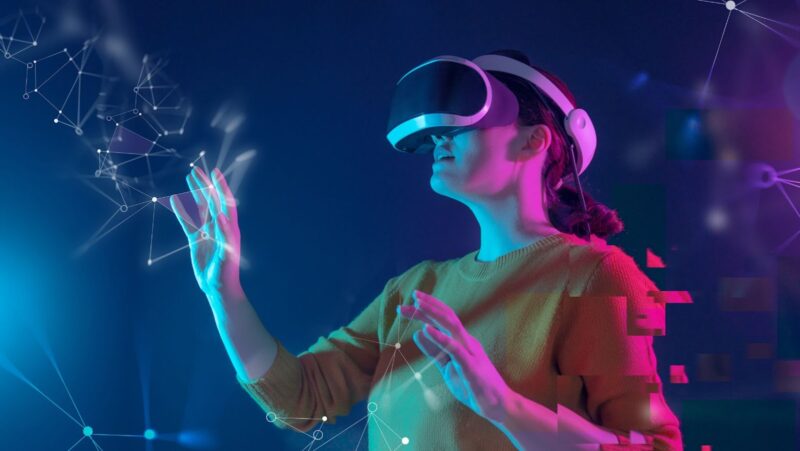 In this article, we'll provide an overview of Genesys, its services, its customers, and the competitive landscape.
Background on Genesys
Genesys is a leading cloud customer experience and contact centre provider with over 10,000 customers across the globe. Founded in 1990 and headquartered in Daly City, California, Genesys has made a name for itself as a leader in delivering excellent customer experiences. The company provides cloud software, services and artificial intelligence capabilities that enable organisations to create exceptional omnichannel customer journeys.
Genesys has been recognized with various awards for its cutting-edge innovation and leadership in transforming customer experience solutions. It has also earned accolades from analysts and industry experts for its strong product portfolio that includes voice, digital channels, mobile apps and social media solutions and AI-based intelligent virtual agents.
The company's success relies on a deep understanding of what motivates customers and an ability to anticipate their needs before they happen. Genesys incorporates the latest technology advances into its products while offering the highest levels of security and scalability. This forward-thinking mindset is shared by Genesys's senior team who are committed to helping their customers succeed by staying ahead of trends in the contact centre space and beyond. With the new funding, Genesys will be well-positioned to continue its growth trajectory developing solutions that meet customers' ever-changing needs today while also innovating tomorrow, creating value through trust and strategic alliances with partners around the world.
Genesys' Products and Services
Genesys offers a comprehensive portfolio of contact centre, customer and employee experience solutions for all businesses. From unified communications and cloud-native applications to customer analytics, journey management, mobile marketing campaigns and digital engagement technologies, Genesys provides flexible and cost-efficient solutions that enable organisations to streamline operations and increase customer satisfaction. Genesys also provides industry-leading data security solutions to ensure the safety of customer data and privacy.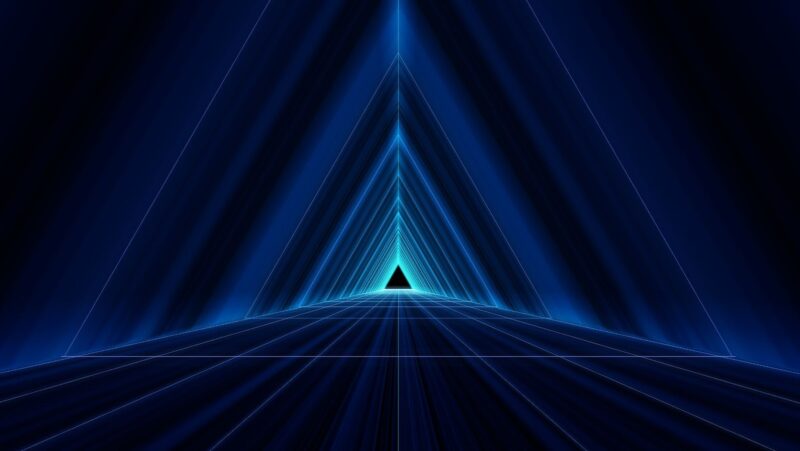 Genesys' primary services are divided into three categories:
Contact Centre Solutions: This category includes the core functionality of contact centres including phone, email, chat and messaging capabilities. It also provides secure monitoring capabilities such as recording/monitoring calls/interactions with customers. The company's contact centre product suite includes speech recognition software, IVR (Interactive Voice Response) systems, ACD (Automatic Call Distribution), Instant Messaging tools and Workforce Management applications.
Employee Experience Solutions: This category encompasses a range of solutions for optimising the efficiency of employee workflows at all stages in the organisation's journey— from recruitment to performance management—and ensuring workplace collaboration across locations. Genesys' employee experience solutions include Unified Communications as a Service (UCaaS), video conferencing platforms like Cisco Webex Teams/Skype for Business, cloud-native mobility solutions such as FuseMeeting Solution Suite as automated job tracking tools like Frontware Utility Analytics (FUA).
Digital Engagement Solutions: This category contains a suite of activities associated with leveraging technology to enable companies to interact with customers on multiple channels including websites or mobile apps using Artificial Intelligence technologies such as Chatbots or Natural Language Processing tools or content related technologies like virtual reality or Augmented Reality etc. Companies can leverage these digital engagement solutions to create personalised experiences that can help them build stronger relationships with their customers by providing rich experiences on web / mobile app platforms along with innovative ways for customers to engage with them directly by embedding automated chatbot answers in their eCommerce portals or through natural language processing based chatbot conversations over marketing mediums like SMS & WhatsApp etc.
Genesys Raises $580 Million in Funding at $21 Billion Valuation
Genesys, a cloud contact-centre provider, announced that it has raised $580 million in new funding at a $21 billion valuation. This funding round was led by SoftBank Group. The funds will be used to further the company's growth, domestically and abroad. The round brings the total capital raised by the company to over $1 billion.
Overview of the Funding Round
Genesys, a leading global provider of customer experience and contact centre solutions, has announced the completion of its $580 million funding round. Goldman Sachs acted as sole financial adviser to Genesys for the funding round. The new funding round was led by General Atlantic, alongside TCV, TPG and shareholders Active Capital, Francisco Partners and FTV Capital.
The new funding will help Genesys further advance its offerings and further grow its customer base and strengthen its partnerships with cloud providers Amazon Web Services (AWS), Microsoft Azure, Google Cloud Platform (GCP) and Oracle Cloud infrastructure (OCI). It will also be used to expand product lines in AI-enabled customer interfaces such as conversational AI marketing platforms, analytics solutions that use natural language processing algorithms to better understand customers' interactions with brands, and analytics tools that empower organisations to make wiser decisions on how they serve their customers.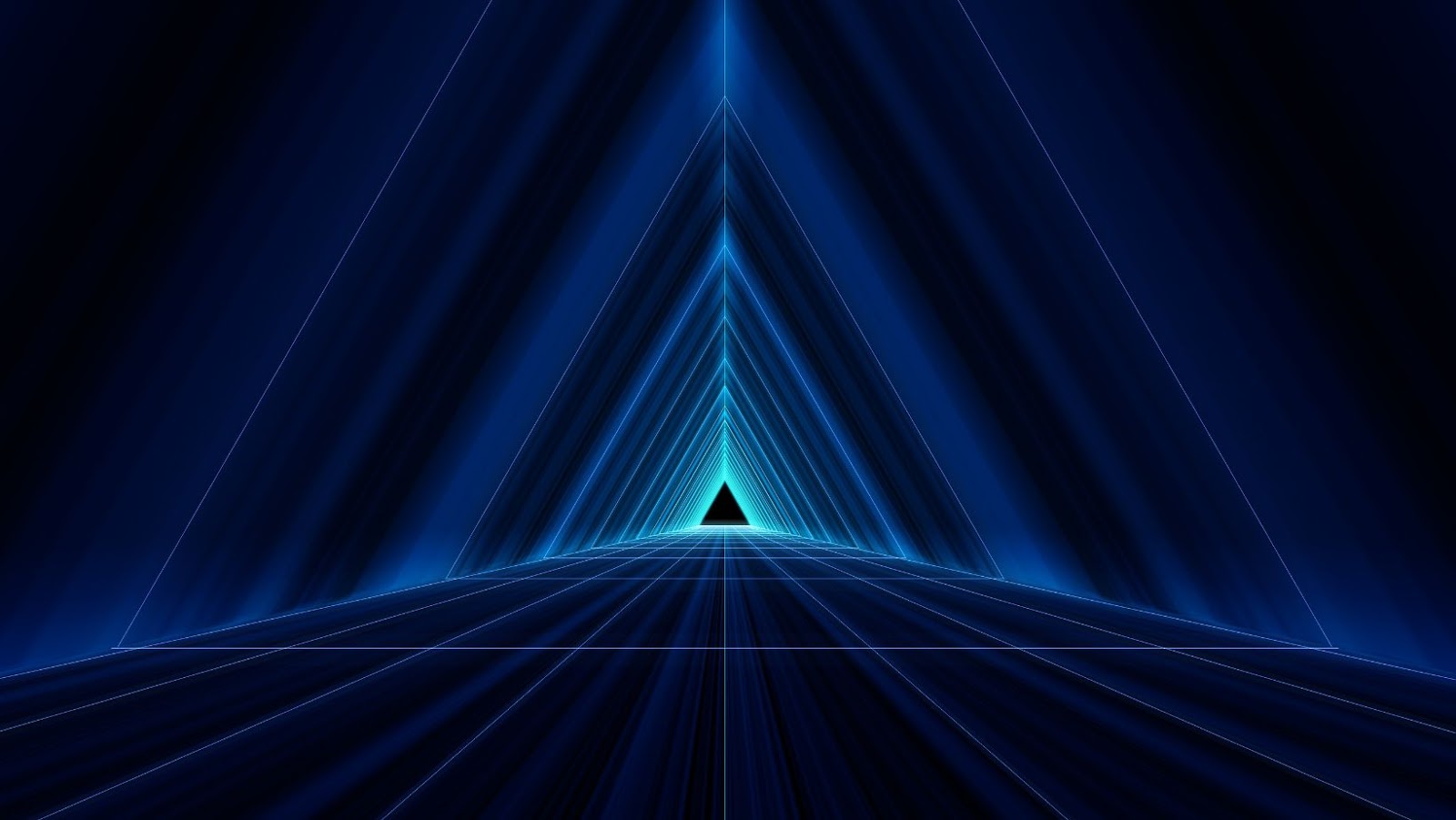 This significant investment solidifies Genesys' commitment to enabling digital transformation within companies' contact centres. The company's digital-first approach helps companies provide a more seamless experience for their customers while simultaneously allowing them to achieve their goals faster through automation of key processes. With this new funding in place, Genesys is well-positioned to continue its growth trajectory by further developing innovative technologies that bring higher levels of value for contact centre customers worldwide.
Strategic Investors
This week, Genesys announced a successful $580 million growth fundraising round, with strategic investors like Fidelity and BlackRock joining the financing. The move will support the next phase of Genesys' growth trajectory, which includes investing in global expansion and delivering world-class customer experience management solutions to customers worldwide.
The new financing will provide the foundation for continued investments in the company's award-winning portfolio of products and services. This includes further enhancing integrations with leading technology providers – such as Salesforce, Oracle Service Cloud and Microsoft Dynamics CRM – to help organisations manage their customer service operations more efficiently.
Strategic investors like Fidelity and BlackRock bring an extensive portfolio of private equity investments, specialised knowledge of capital markets, evaluation of special situations and assessment into emerging technologies that can assist Genesys significantly in its market position. In addition, these strategic investors share our ambition for a brighter future for customer service experiences worldwide. With this new partnership, Genesys is looking forward to bringing value-added services to each country it operates in by enabling practical innovations that empower customers on their sustainability journey.
Impact of the Funding
Genesys has recently secured $580 million in funding at a $21 billion valuation from its new investor, a major venture capital firm. This new funding will provide the company with the capital necessary to continue to build on its momentum and position itself for long-term growth. Furthermore, this financing will help the company expand its product base and offerings.
In this article, we'll explore the impact of the funding and what it means for Genesys' future trajectory.
Increased Valuation
The announcement of new funding has positively impacted Genesys's overall valuation. This round of funding has generated a large amount of interest from potential investors, resulting in increased investor confidence. This has caused Genesys's stock price to increase significantly, showing an impressive 19.6% return this week alone.
With the additional injection of capital, Genesys is estimated to be worth around $1 billion, representing a significant increase in value over the past six months.
This increase in valuation can be attributed largely to the recent shift in focus that began six months ago when the company decided to pivot their strategy by investing heavily into research and development (R&D). Since then, their teams have developed innovative solutions that have allowed them to dominate their industry and gain market share, resulting in a rapid rise in their valuation and stock prices.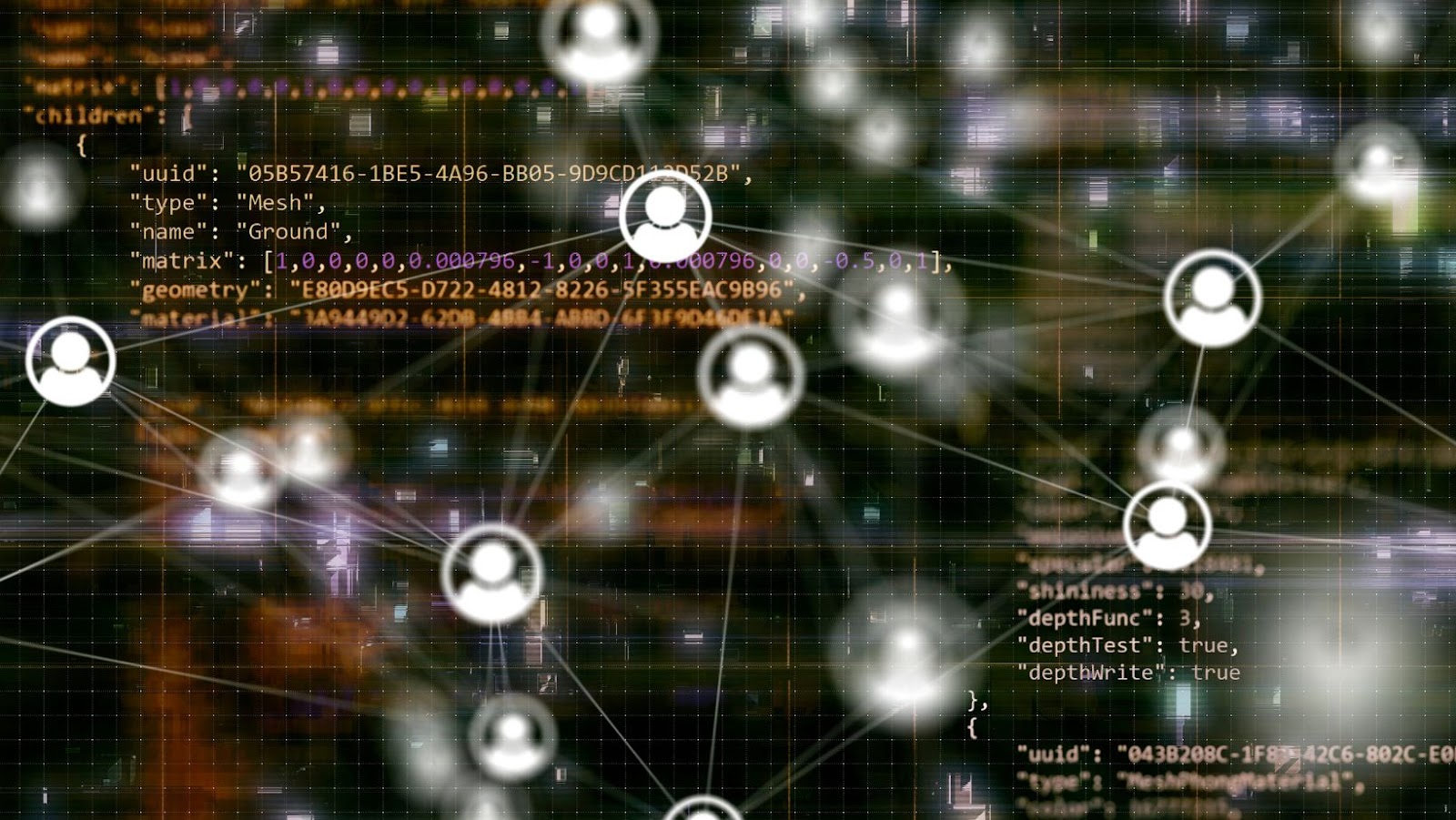 Overall, this additional round of funding will not only further accelerate the growth of Genesys but will also provide security for existing investors; all these factors combined make this funding as valuable as ever for long-term growth prospects and stability within the company. With its newfound valuation, Genesys will be well-positioned to continue its growth trajectory and become an even bigger player in its industry.
Expansion Plans
The new funding of Genesys will allow the company to further strengthen its team and expand its existing services into different areas. This includes:
Improving its product development
Enhancing customer service offerings
Expanding operations in international markets
Genesys plans to use the funds to continue investing in its unique technology that enables companies to use AI and analytics for better decision-making, understanding customer needs and responding more quickly with streamlined processes. Genesys also plans on investing heavily in customer support and wants customers to receive a personalised experience from beginning to end. This includes rolling out new customer service-specific products focused on helping companies drive customer insight, simplify customer interaction flow, manage/resolve customer inquiries and provide instant responses through chatbots or natural language processing (NLP).
The company aims to open up new offices in cities worldwide, giving customers better access to regional expertise in their areas. Genesys also plans on using the capital injection as a catalyst for international expansion allowing them to cooperate more effectively with partners. This plan includes training new local teams for most efficient global collaboration, accelerating DevOps procedures at expanding networks, and deploying data centres closer to consumers' origin of request.
By leveraging existing capabilities while scaling into new regions, industry verticals and services; Genesys can spread its presence globally while engaging customers directly through localised efforts – ultimately deepening relationships with current clients and gaining trust with potential ones no matter where they are located worldwide.

tags = global cloud leader in customer experience, $580 million round of funding, accelerate the company's leadership, genesys 21b salesforce ventureswilliamsbloomberg, genesys aws aidrivenwilliamsbloomberg, genesys 580m ventureswilliamsbloomberg, genesys salesforce microsoft aidrivenwilliamsbloomberg, look genesys microsoft aidrivenwilliamsbloomberg, genesys aws salesforce aidrivenwilliamsbloomberg, look genesys aws microsoft aidrivenwilliamsbloomberg, look genesys aws salesforce aidrivenwilliamsbloomberg, look genesys salesforce aidrivenwilliamsbloomberg, genesys aws microsoft aidrivenwilliamsbloomberg, look genesys aws aidrivenwilliamsbloomberg, look genesys salesforce microsoft aidrivenwilliamsbloomberg, genesys 580m salesforce ventureswilliamsbloomberg, call genesys salesforce ventureswilliamsbloomberg, look genesys aidrivenwilliamsbloomberg, genesys salesforce aidrivenwilliamsbloomberg